Overview
An exclusive, romantic Spanish luxury honeymoon journey to remember through Spain awaits you. This itinerary is 100% customizable to fit your dreams as you experience the best of beautiful Spain blending luxury and the picturesque charm of the Mediterranean islands, beguiling Barcelona, and majestic Madrid. From the stunning landscapes of Mallorca, with its quaint villages and beautiful coasts, to the vibrant, creative culture of Barcelona. Explore the majesty of Madrid, a city pulsating with its own energy. Toledo, with its ancient, romantic historical charm, will enchant you, and Segovia, with its fairy-tale castle, will captivate you. Relax in carefully selected five-star hotels, and savor delightful Spanish cuisine in exceptional restaurants. Each day will immerse you in unique experiences and time to relax together. Get ready to create memories you'll treasure forever. (DEPARTS DAILY ON A PRIVATE BASIS... Please contact us for availability, custom tailor-made options and pricing info for your party).
Itinerary
Day One
Mediterranean Marvel - Palma de Mallorca
Welcome to beautiful Mallorca, the jewel of the Mediterranean! Our private transport service will be waiting for you at the airport to take you comfortably to your accommodation. Once settled in, an exciting private tour of Palma de Mallorca begins, guided by a passionate local expert. Get ready to explore the island's best-kept secrets, from its historical monuments to its most charming corners. Your adventure in Mallorca starts with discovery!
Day Two
Palma de Mallorca - Cala Sant Vicenç
Explore the island of Mallorca on a private tour today, accompanied by an expert guide. You'll discover stunning limestone cliffs, Mediterranean pine forests, and hidden gems like Llucalcari and the charming Cala Deia, which have inspired countless artists over the years. Immerse yourself in the majestic Serra de Tramuntana, a UNESCO World Heritage site with its imposing peaks and picturesque villages. After savoring exquisite Mallorcan cuisine at a local restaurant, you'll explore the charming villages of Valldemossa and unwind in the tranquility of the island. Then, your driver will take you to Cala Sant Vicenç, completing this unique and enriching adventure in the Mediterranean. Get ready for an unforgettable day in Mallorca!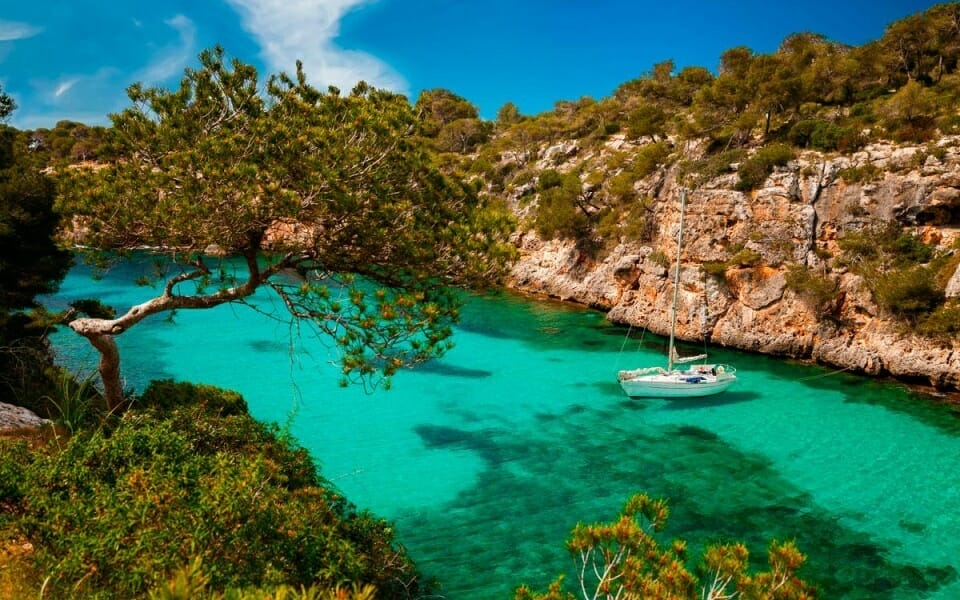 Day Three
Cala Sant Vicenç
Embark on an unforgettable Boat Excursion in Mallorca, where the crystal-clear waters of the Mediterranean and the stunning coastline become your backdrop. You'll set sail on an adventure filled with breathtaking views, relaxation, and the thrill of the open sea. Discover hidden coves, swim in azure waters, and bask in the Mediterranean sun while our experienced team ensures a safe and memorable journey. Explore the beauty of Mallorca from a unique perspective, creating lasting memories on this exciting boat excursion.
Day Four
Cala Sant Vicenç
Embark on an exciting Boutique Winery Tour in Mallorca and immerse yourself in the fascinating world of wine. During this journey, you will have the opportunity to visit carefully selected wineries, where you will uncover the craftsmanship behind the production of exceptional wines. You'll experience wine tastings that capture the unique flavors of the region, perfectly complemented by delicious local tapas. All of this while you enjoy stunning views of the UNESCO Sierra de Tramontana. This tour is a true immersion into Mallorca's rich wine tradition. Get ready for a journey filled with discoveries and flavors!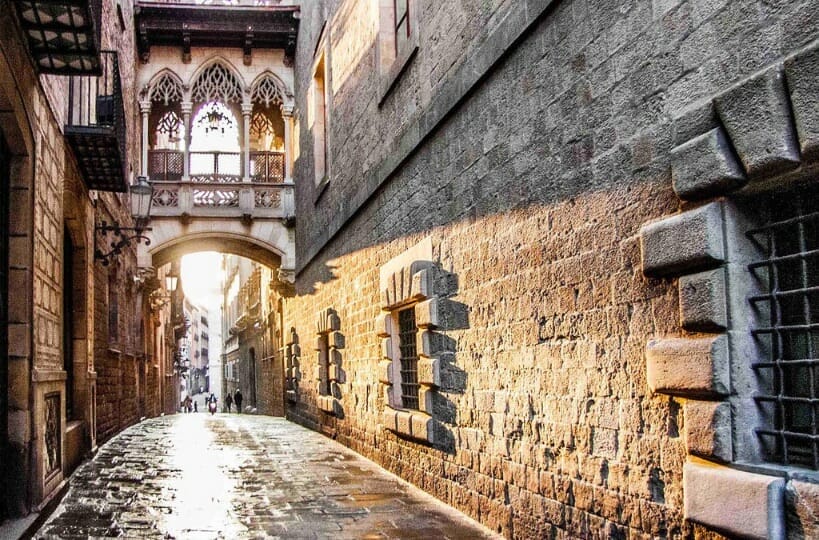 Day Five
Beguiling Barcelona
Get ready for a journey through time in the heart of Barcelona! Our exclusive private tour of the Gothic Quarter will take you through cobblestone alleys and hidden squares, where intriguing stories and ancient mysteries await to be unveiled. Guided by a passionate and expert guide, you'll experience a deep dive into the city's past while savoring the most exquisite tapas at centuries-old establishments. A journey that awakens all your senses and immerses you in the eternal magic of Barcelona. Welcome to an unforgettable adventure!
Day Six
Barcelona's UNESCO Gaudi Highights
Immerse yourself in the fascinating world of modernist architecture on an exclusive private tour, guided by an expert, that will transport you to Antoni Gaudí's vision. Explore iconic masterpieces like the Sagrada Familia and Park Güell, where every detail tells a story of innovation and art. Experience Gaudí's genius as you stroll through the charming streets of Barcelona, unveiling the secrets of his creations. Dive into the perfect fusion of art and innovation on this thrilling journey.
Day Seven
Mystical Montserrat + Penedés Wine Country
Experience a unique journey from Barcelona. It starts with an exciting visit to a winery in the heart of Penedès, where an expert oenologist will immerse you in the world of wine, art, and tradition. Enjoy an exclusive meal afterward in the private dining room of an ancient farmhouse. Next, head to Montserrat on a private tour with an expert guide. Montserrat Monastery, a beacon of culture and spirituality, will unveil its intriguing history and the mysterious beauty of the Virgin of Montserrat, known as La Moreneta. In this spectacular natural setting, you'll encounter a unique blend of culture, nature, and mysticism on this sacred mountain. A paradise for history and natural beauty enthusiasts.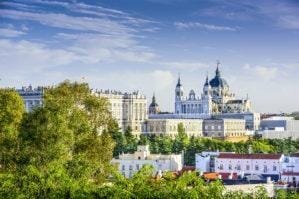 Day Eight
Majestic Madrid
Embark on an adventure in the heart of Madrid, where culture comes alive at every turn. Immerse yourself in masterpieces at the Prado, Reina Sofía, and Thyssen museums, where art ignites the soul. Marvel at the majestic Royal Palace and feel the city's pulse at Puerta del Sol. Explore the enchanting Literary Quarter, a fusion of literature and gastronomy. Unwind in the magical Retiro Park. Discover the gastronomic capital that tantalizes your senses. Madrid awaits, ready to captivate your spirit!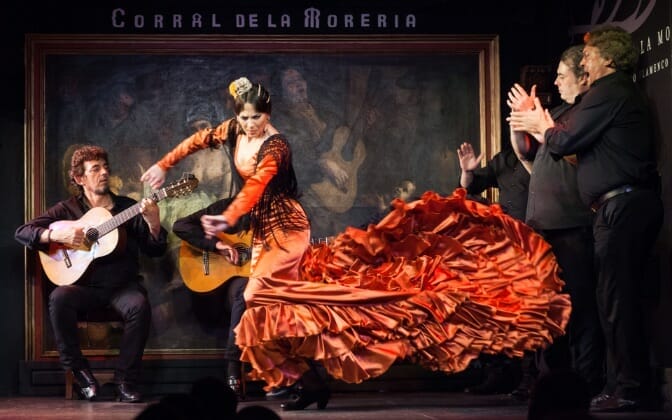 Day Nine
Majestic Madrid
Delight in the tantalizing world of Madrid's old town and Royal Palace on a private walking tour. Later perhaps enjoy gourmet dining and exquisite wines, where every bite is a symphony. Immerse yourself in the soul-stirring allure of flamenco, as the rhythmic beats and passionate movements transport you to another realm. Discover the enchantment that bewitched Ava Gardner, who found solace and inspiration in the mesmerizing tablaos of Madrid. Let your senses embark on an extraordinary journey, where culinary delights and cultural splendors intertwine in perfect harmony.
Day Ten
Timeless Toledo
Step into the heart of medieval Spain and uncover the mysterious charm of Toledo on a private tour with transportation from Madrid. This historical gem, where every alleyway tells a story of kings and knights, will immerse you in a journey through time. Its centuries-old walls and iconic monuments stand as silent witnesses to a rich cultural heritage. Toledo awaits to reveal its secrets, inviting you to explore its winding streets and magical ambiance. Get ready for a unique experience in the city of three cultures!
Day Eleven
Secrets of Segovia
Embark on an unforgettable journey to Segovia, a captivating city full of history and charm, on a private tour with transportation from Madrid. Explore the iconic Aqueduct, a Roman wonder, and the Alcázar, with its fascinating architecture. Stroll through the medieval streets, where every corner holds secrets of antiquity. Segovia's rich heritage and impressive architecture will transport you back in time. Discover the charm of this UNESCO World Heritage city and create unforgettable memories.
Day Twelve
Adiós - Farewell!
You've reached the end of your journey! Experiences may have an ending, but the memories we've created will last forever. Now, our exclusive private transfer to the Malaga international airport awaits to take you from your Marbella luxury hotel. Thanks for traveling with the USA's Spain & Portugal experts. Happy travels always & Hope to see you again!
Customize this Tour
We believe life is short and that you deserve your dream trip to be truly personalized & seamless without missing out. That's why we have our "Only 5 Tours per Week Promise"… to offer more quality for our customers.
Inquire Today
Magical Spain & Portugal has many tours & itineraries to check out — here are a few more to consider for your dream vacation.
Spain
​​Embark on a romantic journey through the vibrant heart of romantic on your Spain Private Luxury Tour (10 Days)
Spain
Enjoy an exciting private, luxury, custom 10 day family tour of Spain with captivating experiences, top guides, drivers...
Spain
Embark on an unforgettable private Spain luxury journey of Jewish heritage with 24-7 support & custom trip design.