Overview
Discover the captivating charm of Lisbon, where tradition and modernity blend in a mesmerizing symphony. Stroll through the cobblestone streets of the historic center, enchanted by its timeless neighborhoods. Marvel at the breathtaking views from São Jorge Castle and the architectural grandeur of UNESCO-listed Belém Tower. Indulge in exquisite cuisine and immerse yourself in lively cafes and restaurants. Embark on a fairy-tale-like journey to the hills of Sintra, captivated by the vibrant colors of Pena National Palace and the allure of the Castle of the Moors. Uncover the hidden treasures of Évora and embrace the essence of Porto. Let Portugal's genuine spirit unfold on this extraordinary adventure.
Itinerary
Day One
Lisbon
Embark on a personalized journey through Lisbon, the City of Seven Hills. With our expert, caring guide, delve into the mysteries of Alfama and hidden treasures. . Marvel at the vistas of St. George's Castle and the breathtaking Jeronimos Monastery. Explore charming local shops brimming with authentic Portuguese delicacies and discover the unparalleled Lisboan craftsmanship. Don't miss the iconic Belem Tower, a symbol of Portugal's glorious age of exploration. Get ready for an unforgettable experience in Lisbon to mesmerize your memories.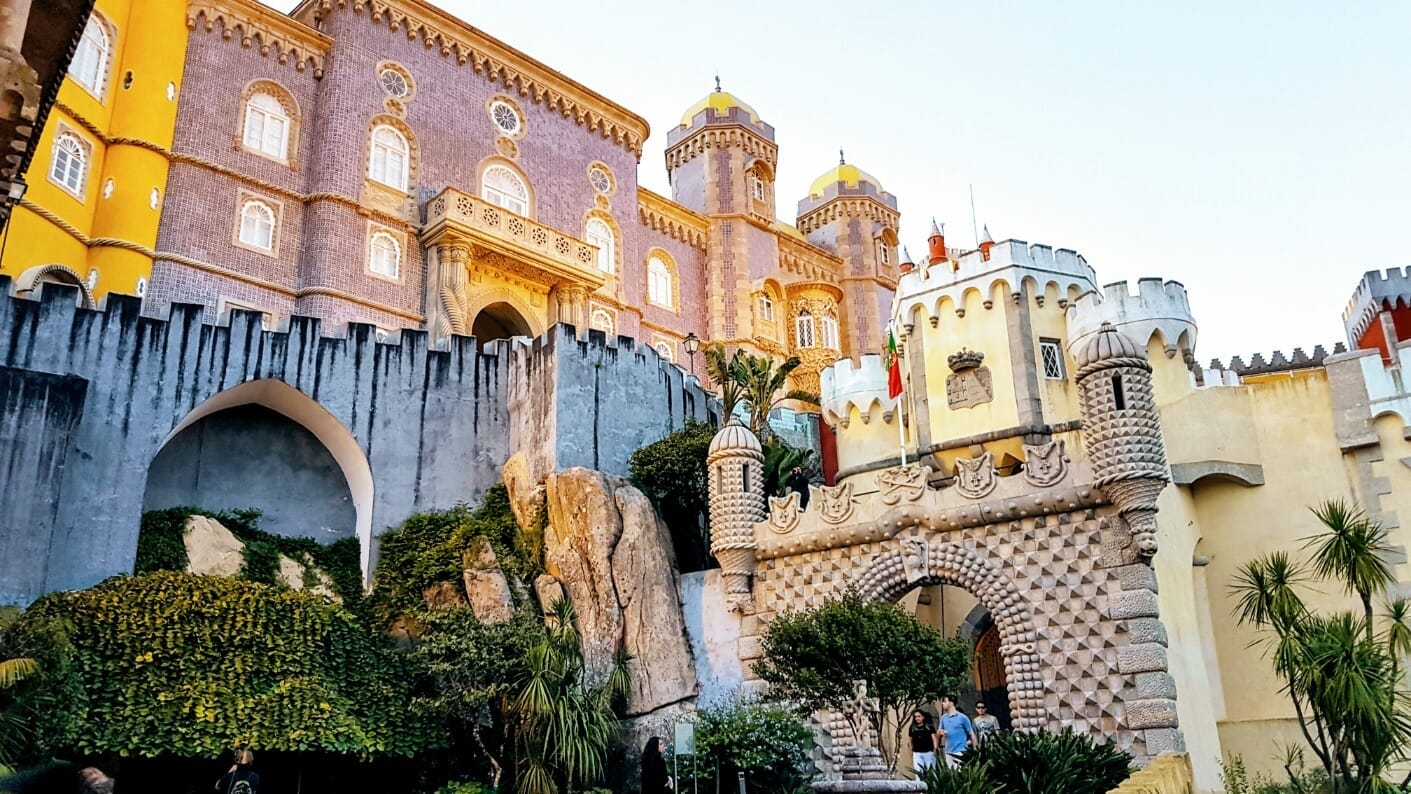 Day Two
Sintra & Cascais
Discover the enchanting treasures of Sintra and Cascais, where fairy tales come to life and coastal beauty unfolds. Explore captivating palaces, mystical forests, and hidden gems in Sintra's UNESCO site. Immerse yourself in the elegance of Cascais, with its charming waterfront promenade and rich maritime history. Let us be your guides on an unforgettable journey filled with wonder and magic in these captivating destinations.
Day Three
Alentejo & Evora
Immerse yourself in a captivating adventure exploring the charming city of Évora and the stunning Alentejo region. Discover historical treasures and natural wonders on a private tour designed for your comfort and exclusivity. Wander through the cobbled streets of Évora, admire the medieval architecture, and visit iconic sites like the Temple of Diana and Évora Cathedral. Did you know that the Temple of Diana is one of the finest examples of Roman architecture on the Iberian Peninsula? Experience the breathtaking beauty of the Alentejo region with its vineyards, olive groves, and traditional villages. Indulge in authentic Alentejo cuisine and uncover the cultural and natural riches of Alentejo on this unique and enriching journey.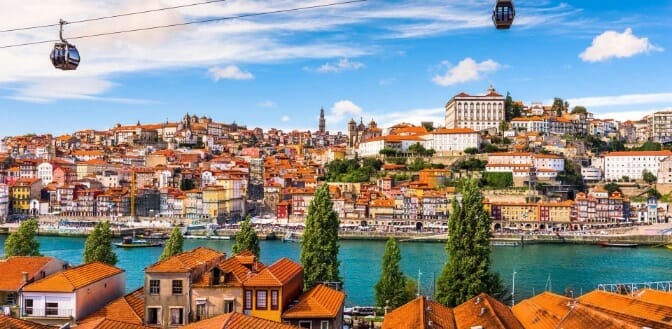 Day Four
Porto
Discover this fascinating and enigmatic Portuguese city and food & wine lovers heaven. Step into the captivating Lello Library, likened to the legendary Hogwarts. Embark on a unique sensory experience as you sample the renowned Duero and Port wines at a historic cellar. Marvel at the iconic Dom Luís I Bridge, an architectural gem suspended over the river. Explore the charm of the old town, where the majestic cathedral and imposing Clérigos Tower beckon with unforgettable panoramic views. Discover the secrets of Porto and succumb to its unparalleled charm!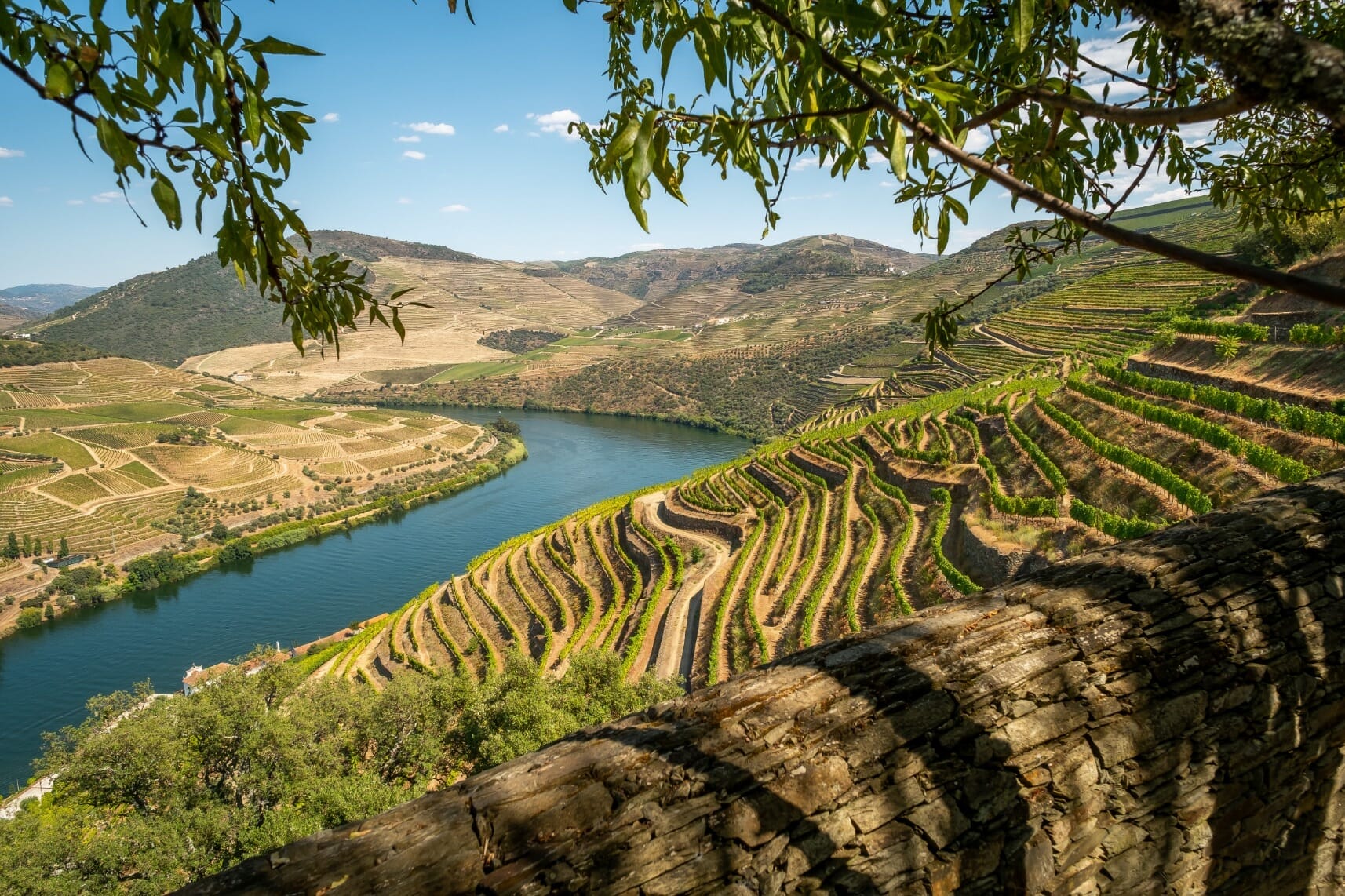 Day Five
Douro Valley & Wine Country
Embark on an extraordinary day adventure to the charming Douro Valley from Porto, a UNESCO-recognized wine treasure. Discover prestigious wineries, indulge in the exquisite flavors of local wines, and marvel at the meandering landscape of the river. Let yourself be captivated by the winding curves of the river, adorned with majestic canyons and picturesque vineyards. Explore quaint villages, immerse yourself in the authenticity of the region, and uncover the genuine magic that hides in every corner. Experience a unique and authentic journey in the fascinating Douro Valley!
Day Six
Braga & Guimaraes
Discover the enchanting beauty of Braga and Guimaraes, two captivating gems nestled in the heart of Portugal. Braga will seduce you with its rich history and awe-inspiring architecture, from ancient Roman ruins to the majestic Cathedral of Braga. Immerse yourself in the medieval atmosphere of Guimaraes as you wander through its charming cobblestone streets and explore the grand Guimaraes Castle. Both cities will transport you to bygone eras and ignite your adventurous spirit with their cultural splendor and remarkable historical heritage.
Day Seven
The Venice of Portugal & Costa Nova
Discover the charming Aveiro, often referred to as the "Venice of Portugal," and the picturesque Costa Nova. Aveiro will captivate you with its romantic canals and traditional moliceiro boats. Immerse yourself in the vibrant colors of its Art Nouveau buildings and indulge in the delightful ovos moles treats. In Costa Nova, be amazed by the striped houses in vivid hues and beautiful beaches. Experience the unique essence of these destinations and create unforgettable memories on your journey.
This is just placeholder text. Don't be alarmed, this is just here to fill up space since your finalized copy isn't ready yet. Once we have your content finalized, we'll replace this placeholder text with your real content.
Jane Doe
Los Angeles, CA
Customize this Tour
We believe life is short and that you deserve your dream trip to be truly personalized & seamless without missing out. That's why we have our "Only 5 Tours per Week Promise"… to offer more quality for our customers.
Inquire Today
Magical Spain & Portugal has many tours & itineraries to check out — here are a few more to consider for your dream vacation.
Portugal
Embark on an extraordinary odyssey through the captivating landscapes of Portugal.
Portugal
Welcome to an exciting journey through the Jewish heritage in Portugal!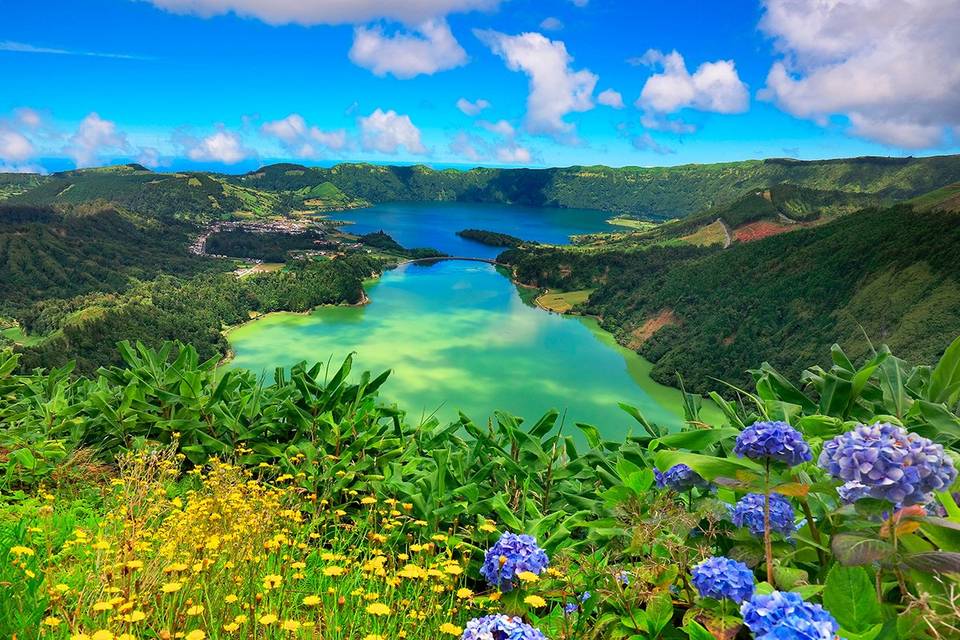 Portugal
Welcome to an exciting journey through the treasures of Portugal!