Overview
Culture, gastronomy, and wine intertwine in the fascinating diversity of Spain. Barcelona seduces with its avant-garde architecture and vibrant atmosphere. Bilbao captivates with the iconic Guggenheim Museum and its rich Basque culture. San Sebastián enchants with its beautiful coastline and renowned cuisine. Zumaia and Getaria invite you to enjoy the Txakoli wine and breathtaking landscapes. La Rioja and Ribera del Duero immerse you in wine excellence. Segovia and Madrid dazzle with their history and unique charm. Embark on an unforgettable adventure through these authentic Spanish gems.
Itinerary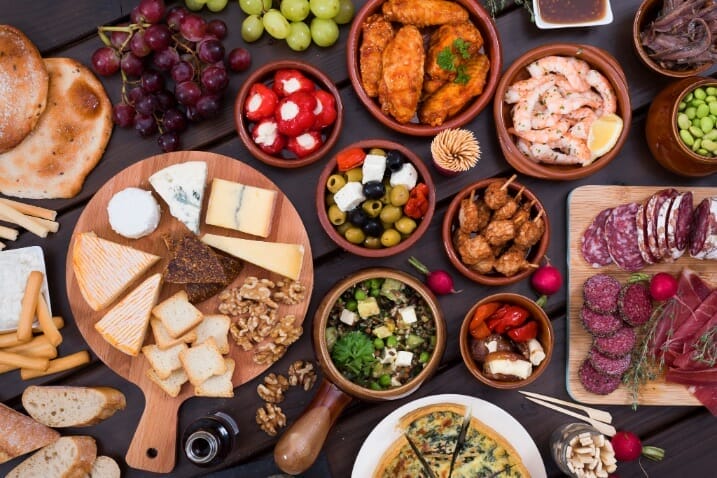 Day One
Barcelona
Embark on a journey through the labyrinth of history and charm in Barcelona's Gothic Quarter. Its narrow cobblestone streets transport you through centuries as you discover majestic churches and lively squares. But there's something more: indulge in the unique experience of savoring gourmet tapas, where traditional flavors blend with avant-garde culinary techniques. Pair your tapas with exquisite wines, carefully selected to enhance the flavors and elevate your gastronomic adventure. In the Gothic Quarter, each bite and sip intertwine to create an unforgettable fusion of taste and pleasure.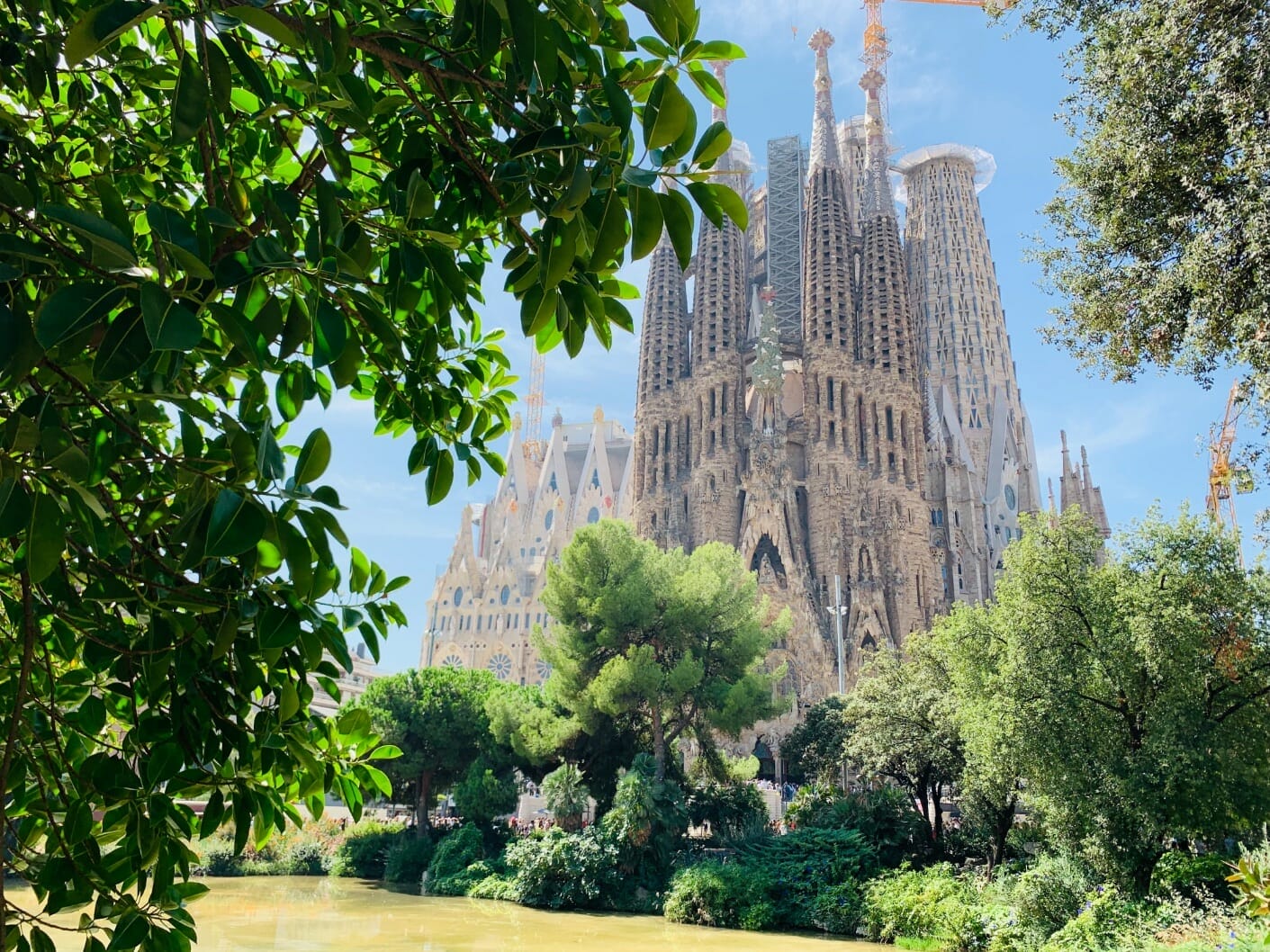 Day Two
Barcelona
Immerse yourself in the dreamlike Barcelona, where architecture comes to life and the senses awaken. Let the Sagrada Familia envelop you with its imposing grandeur, while Casa Batlló surprises you with its fairy-tale facade. Explore Park Güell, where fantasy meets reality at every corner. Savor delicious tapas, discover streets steeped in history, and experience the vibrant energy of a city that never sleeps. Barcelona awaits you, ready to make your boldest dreams come true.
Day Three
Bilbao: Where Tradition Meets Avant-Garde
Discover Bilbao and let yourself be captivated by the impressive Guggenheim Museum, an artistic icon of sculptural forms. Explore the narrow streets of the Old Town, full of charm and traditional shops. Savor the delicious Basque cuisine in lively pintxos bars. Bilbao awaits you with its authenticity and avant-garde spirit.
Day Four
San Sebastian
Embark on an unforgettable adventure in San Sebastián, where natural beauty and historical charm blend in perfect harmony. Discover the iconic La Concha Beach, explore the Old Town, and marvel at the Peine del Viento sculpture. Immerse yourself in the ultimate culinary destination, savoring exquisite pintxos and unique flavors. How about an exclusive dinner at a Gastronomic Club, prepared and offered especially for you and the club members?
Day Five
Basque Coast: Nature's Masterpieces & Traditional Wines
Savor breathtaking landscapes where txacolí Basque wines thrive alongside charming country houses, creating a picturesque backdrop that will leave you in awe. Maybe walk country trails and then visit a winery and indulge in the pleasure of savoring freshly caught fish, perfectly paired with the exquisite txacolí wine. Don't miss this unique and captivating experience along the mesmerizing Basque coastline, creating memories that will linger long after your journey comes to an end.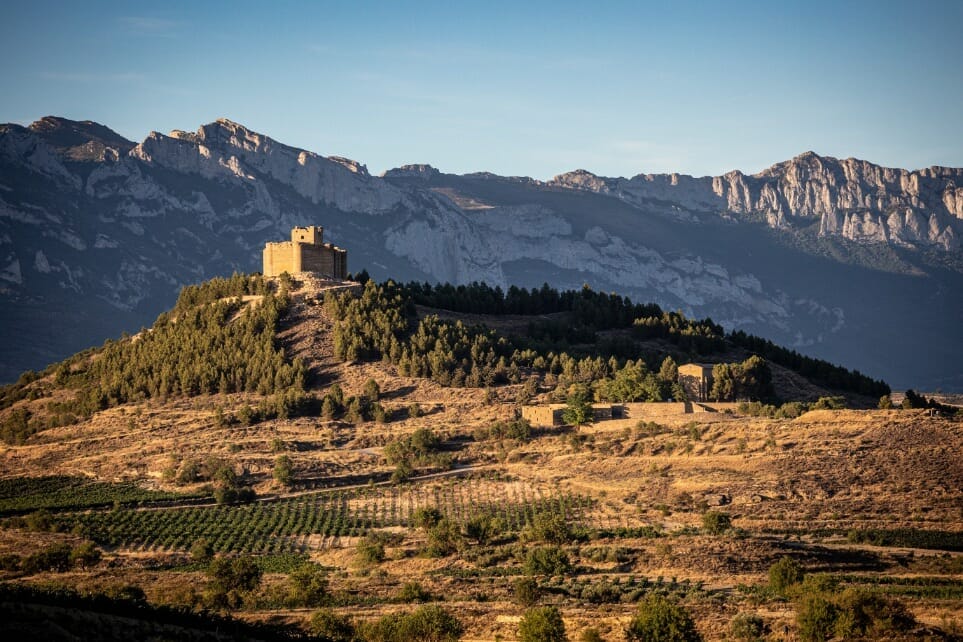 Day Six
La Rioja: Discover the Essence of Spanish Wine
La Rioja, one of Europe's top winemaking regions. Meet our winemaker friends on private visits to unique wineries, where you'll uncover the secrets of wine production and indulge in their exquisite creations. Immerse yourself in picturesque landscapes and delight in the aromas and flavors of La Rioja's wines. An unparalleled experience for wine enthusiasts awaits in La Rioja.
Day Seven
Medieval Wine Villages of La Rioja
Explore the captivating Medieval Villages of La Rioja. Take a stroll through ancient walled towns, where hidden wine cellars safeguarded treasures from Napoleon. Discover world-class wineries, architectural masterpieces designed by Santiago Calatrava and Zaha Hadid, alongside historic wine cellars. Alternatively, venture on a countryside walk, immersing yourself in the natural beauty of the rolling Rioja vineyards, and enjoy a delightful picnic amidst the picturesque landscape.
Day Eight
Ribera del Duero: Discover the Charm of Wine & Gastronomy
Immerse yourself in the fascinating wine world of Ribera del Duero. Discover the grandeur of Peñafiel, with its iconic castle and centuries-old wineries. Stroll through the vast vineyards and marvel at the beauty of the landscapes. Indulge in award-winning wines and delve into the tradition and art of winemaking. Treat your taste buds to the exquisite flavors of the region's gastronomy, complementing the rich wine experience. Ribera del Duero awaits you for an unforgettable oenological and culinary journey.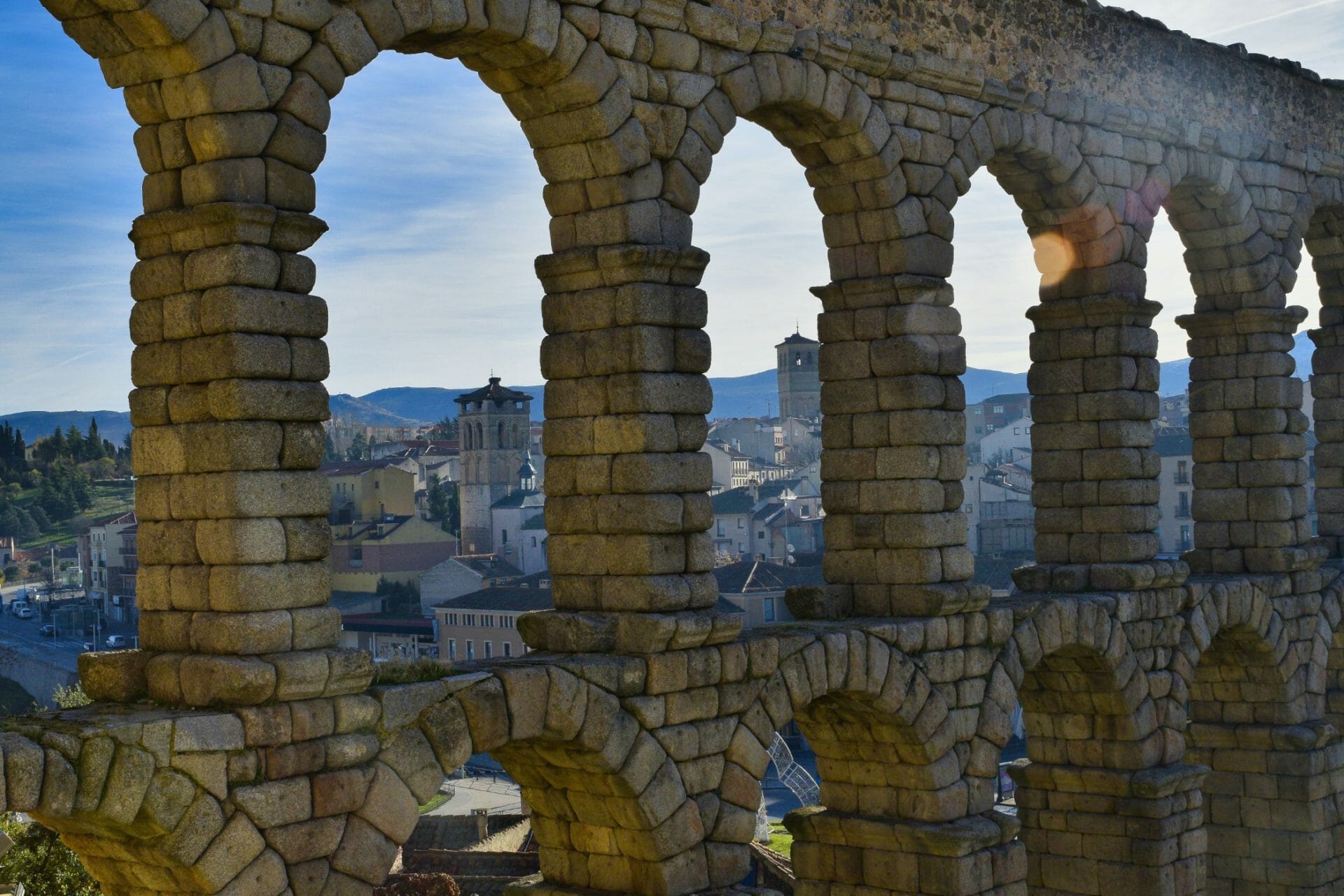 Day Nine
Segovia: Roman & Medieval to Spanish Versailles
Immerse yourself in the enchanting beauty of Segovia, where history and architecture come together in a captivating spectacle. From the iconic Roman Aqueduct to the towering fairy tale castle, Romanesque churches, synagogues, and Renaissance palaces. Indulge in the legendary cochinillo asado and discover the "Spanish Versailles" just 10 km away. Segovia awaits you with wonders at every turn!
Day Ten
Madrid
Explore Madrid's rich tapestry of experiences. Behold the regal beauty of the Royal Palace, a majestic testament to Spanish history. Lose yourself in the vibrant energy of the iconic Plaza Mayor, where centuries of stories unfold. Discover artistic masterpieces at the renowned Prado Museum, a treasure trove of European art. Immerse yourself in the passionate world of flamenco, as soul-stirring music and dance captivate your heart. Indulge in delectable tapas and exquisite wines, savoring every moment of this extraordinary city.
This is just placeholder text. Don't be alarmed, this is just here to fill up space since your finalized copy isn't ready yet. Once we have your content finalized, we'll replace this placeholder text with your real content.
Jane Doe
Los Angeles, CA
Customize this Tour
We believe life is short and that you deserve your dream trip to be truly personalized & seamless without missing out. That's why we have our "Only 5 Tours per Week Promise"… to offer more quality for our customers.
Inquire Today
Magical Spain & Portugal has many tours & itineraries to check out — here are a few more to consider for your dream vacation.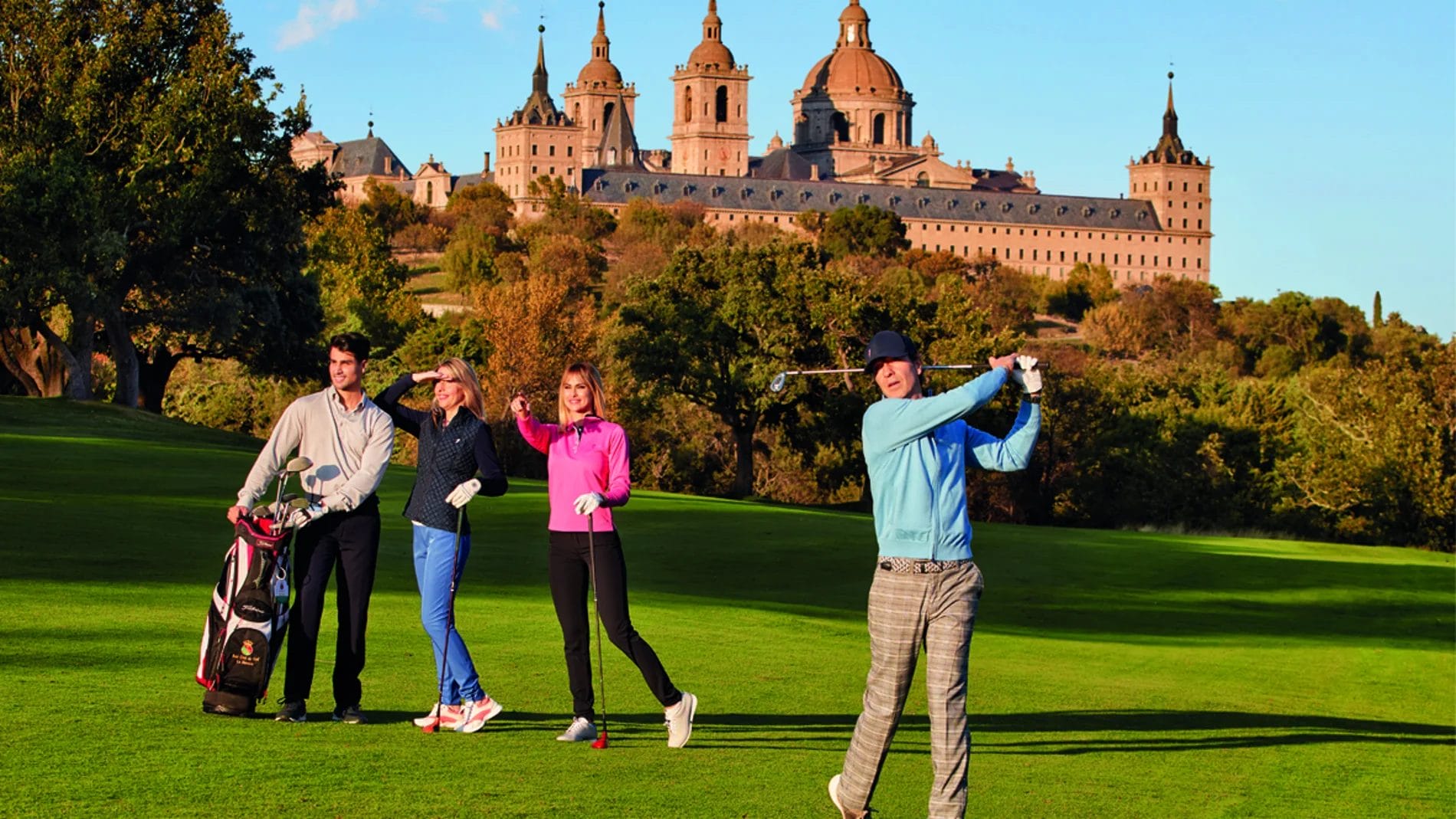 Spain
Embark on an exclusive private tour in Spain that seamlessly combines a passion for golf with enriching cultural exploration.
Spain
Embark on an exciting family journey through Spain, filled with captivating experiences.
Spain
Embark on an unforgettable journey through the Jewish heritage that intertwines in the historical gems of these cities.