If you love traditional Christmas markets in Europe, great food, wines and a very safe family ambiance without the bitter cold of Northern Europe, then Spain should be on your list! As we are seeing more demand for Christmas holiday luxury Spain tours and travel and lots of great questions we decided to do this post. Read on to understand the uniquely fun, festive, long Christmas holiday season in Spain, including what typically happens for families on December 24, 25, 31, January 1, 5, and 6. If you have any questions or would like to ask about a unique holiday luxury adventure, feel free to contact us here. Now, for our quick guide to Christmas Holiday Season in Spain, please read on.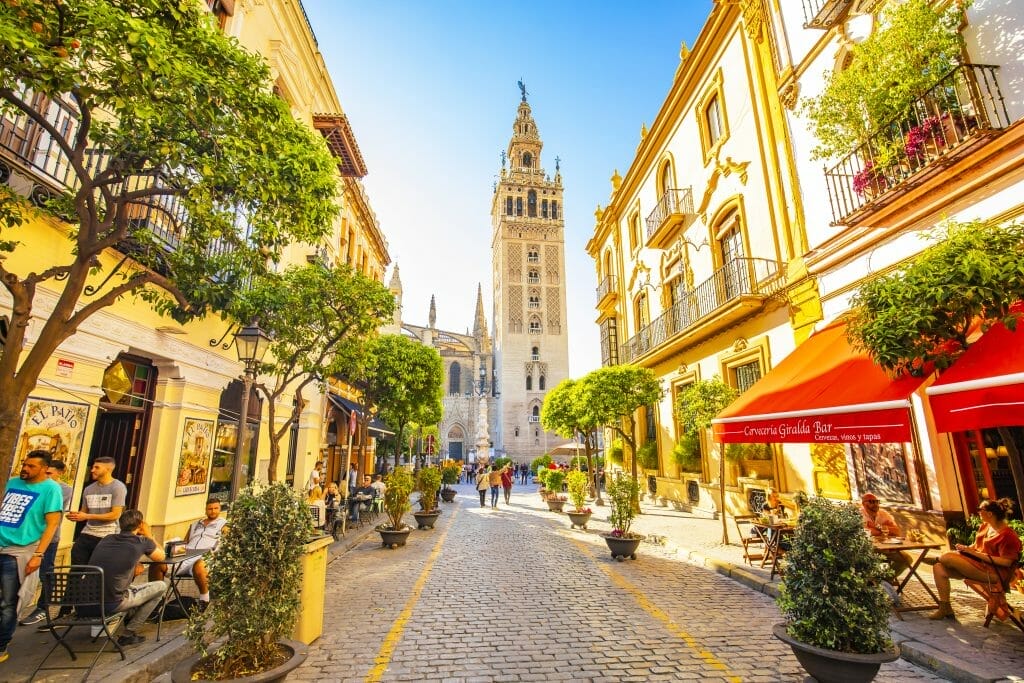 Navigating the Magical Christmas Season in Spain: A Guide for American Tourists
For many Americans, Christmas is a time for cozy family gatherings, gift-giving, and indulging in festive treats. However, in Spain, the Christmas season extends far beyond a single day, transforming into a nearly 2-week-long celebration filled with unique traditions and cultural customs. If you're planning a Christmas getaway to Spain, prepare to embrace a festive marathon that will leave you with unforgettable memories.
December 24: Nochebuena (Christmas Eve in Spain)
The festivities kick off on December 24th with Nochebuena, the traditional Christmas Eve dinner. This is the most important meal of the season, bringing families together for an evening of delectable food, heartfelt conversations, and the anticipation of Christmas Day. The menu typically features a roasted lamb or turkey, accompanied by an array of side dishes and topped off with traditional desserts like turrón, a sweet almond nougat.
December 25: Feliz Navidad (Christmas Day in Spain)
Unlike in the United States, where Christmas Day is the pinnacle of the holiday season, in Spain, it's a more relaxed affair dedicated to family time and lingering over a leisurely late lunch that often stretches into the evening. New video games, futbol for the kids and the "belén" (nativity scene) add to the festive atmosphere.
December 31: Nochevieja (New Year's Eve in Spain)
As the year draws to a close, Spaniards usher in the New Year with Nochevieja, a night of lively celebrations and revelry. The streets come alive with vibrant lights, music fills the air, and people gather to enjoy traditional festivities. The highlight of the evening is the "doce uvas" (twelve grapes) tradition, where each person eats a grape at each chime of the midnight clock, symbolizing good luck for the upcoming year.
January 1: Año Nuevo (New Year's Day in Spain)
New Year's Day is a time for reflection and new beginnings. Some Spaniards attend church services or engage in quiet activities like strolling through the historic areas of the cities or parks. The day is also marked by the consumption of Roscón de Reyes, a special ring-shaped cake with a hidden surprise inside.
January 5: Cabalgata de Reyes (Three Kings Parade in Spain)
On the eve of Epiphany, the most magical event of the Christmas season unfolds – the Cabalgata de Reyes (Three Kings Parade). Children eagerly await the arrival of the Three Kings, Melchor, Gaspar, and Baltasar, who ride through the streets on elaborately decorated floats, showering the crowds with candy and gifts.
January 6: Día de Reyes (Epiphany in Spain)
Epiphany, or Día de Reyes, marks the culmination of the Christmas season. Children wake up to find presents from the Three Kings, a reward for their good behavior throughout the year. Families gather to enjoy a special roscon de Reyes cake, hoping to find the hidden figurine that brings good fortune for the coming year.
As you immerse yourself in the Spanish Christmas tradition, you'll discover a blend of traditional devotion, cultural pride, and heartwarming family gatherings. From the elaborate feasts to the vibrant parades, the Christmas spirit in Spain is truly enchanting. Embrace the extended holiday season, savor the traditional flavors, and let the joy of the season fill your heart with the warmth and magic of a Spanish Christmas. If you have any questions or would like to ask about a unique holiday luxury adventure, feel free to contact us here. Feliz Navidad!