Multi-Country
10 Day Best of Spain & Portugal: A Tapestry of Time and Culture
Overview
Experience the vibrant allure of majestic Madrid, immersing yourself in its artistic wonders like the renowned Prado Museum and the majestic Royal Palace. Discover the soulful charm of Sevilla as you explore the enchanting Alcázar and discover the awe-inspiring Giralda Tower and Seville Cathedral. Journey to Lisbon and admire the iconic Belém Tower and immerse yourself in the bohemian ambiance of the Alfama district. Indulge in diverse culinary delights and immerse yourself in captivating cultures. Join us on this extraordinary voyage through Madrid, Sevilla, and Lisbon, uncovering remarkable cities and creating unforgettable memories for the discerning traveler.
Itinerary
Day One
Discover the Majesty of Madrid
Immerse yourself in the essence of Madrid as you discover its iconic sites: the dazzling Prado Museum, the imposing Royal Palace, and the vibrant Plaza Mayor. Let yourself be captivated by the masterpieces of Velázquez, Goya, and El Greco. Explore the regal opulence and dive into the cultural effervescence of Plaza Mayor. Experience an unforgettable journey in the enigmatic Spanish capital.
Day Two
Unveiling Culinary Charms: The Refined Essence of Madrid through a Privileged Gastronomic Odyssey
Discover the world's most renowned Flamenco Tablao in Madrid, featured in the prestigious book "1000 Places to See Before You Die." Experience the electrifying artistry of Flamenco, complemented by an exclusive restaurant. Indulge in exquisite gastronomy as you witness the mesmerizing show. Uncover why this destination, with its extraordinary blend of music, dance, and culinary excellence, is an absolute must-visit.
Day Three
Timeless Toledo
Toledo beckons with its timeless magnetism. Immerse yourself in a labyrinth of narrow cobblestone streets and uncover a city where enchanting antiquity blends with artistic splendor. Be awestruck by the majestic Cathedral of Toledo, a sublime monument of Gothic design, and be captivated by the unparalleled beauty of the Alcázar. Immerse yourself in the effervescent atmosphere and delve into the stories whispered through the ancient walls of this unique jewel in its Spanish essence, where the three cultures of Christians, Muslims, and Jews converged in a harmonious blend of cultural tapestry.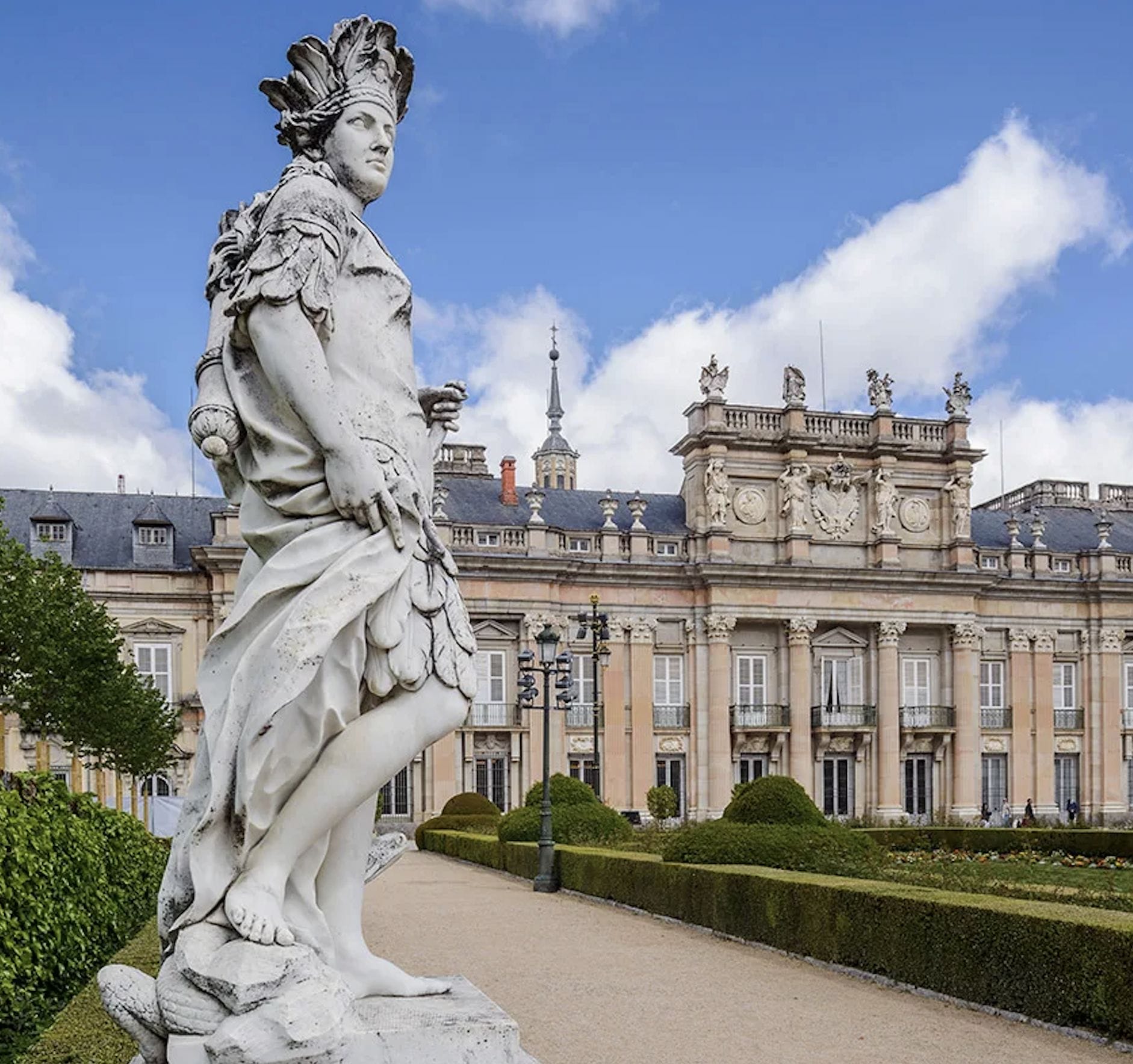 Day Four
Segovia: Unveiling the Timeless Beauty
Segovia, a city of enchantment, reveals its architectural marvels. The ancient aqueduct rises tall, a symphony conductor commanding the flow of history through its graceful arches. The Alcázar, a fairytale fortress, reigns supreme, its towers reaching for the sky like medieval spires. And behold the Segovian Versailles, a garden of splendor, where nature and art embrace in a timeless dance of beauty.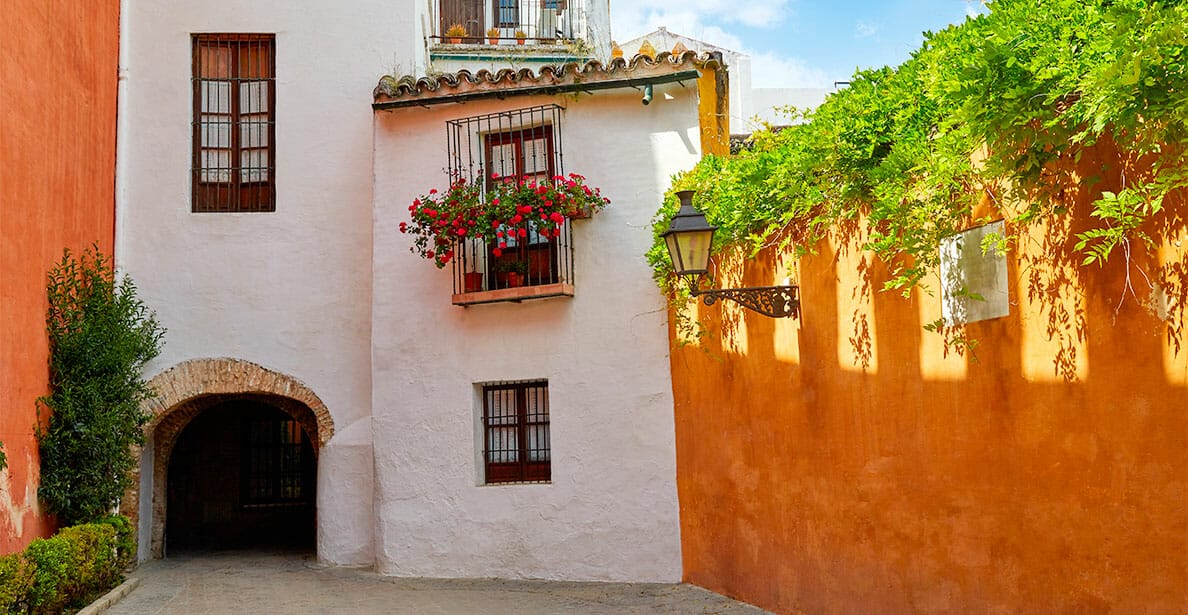 Day Five
Sevilla: Unveiling Architectural Marvels, Legends, and Ceramic Traditions
Discover Sevilla on a captivating journey, where the impressive Plaza de España will marvel you with its breathtaking architecture. Did you know that the Torre del Oro gets its name from the ancient legend that it was once covered in golden tiles? Immerse yourself in the authenticity of the vibrant Triana neighborhood, renowned for its remarkable ceramic tradition. Uncover fascinating curiosities as you delight in the enchanting essence of Sevilla on this unparalleled experience.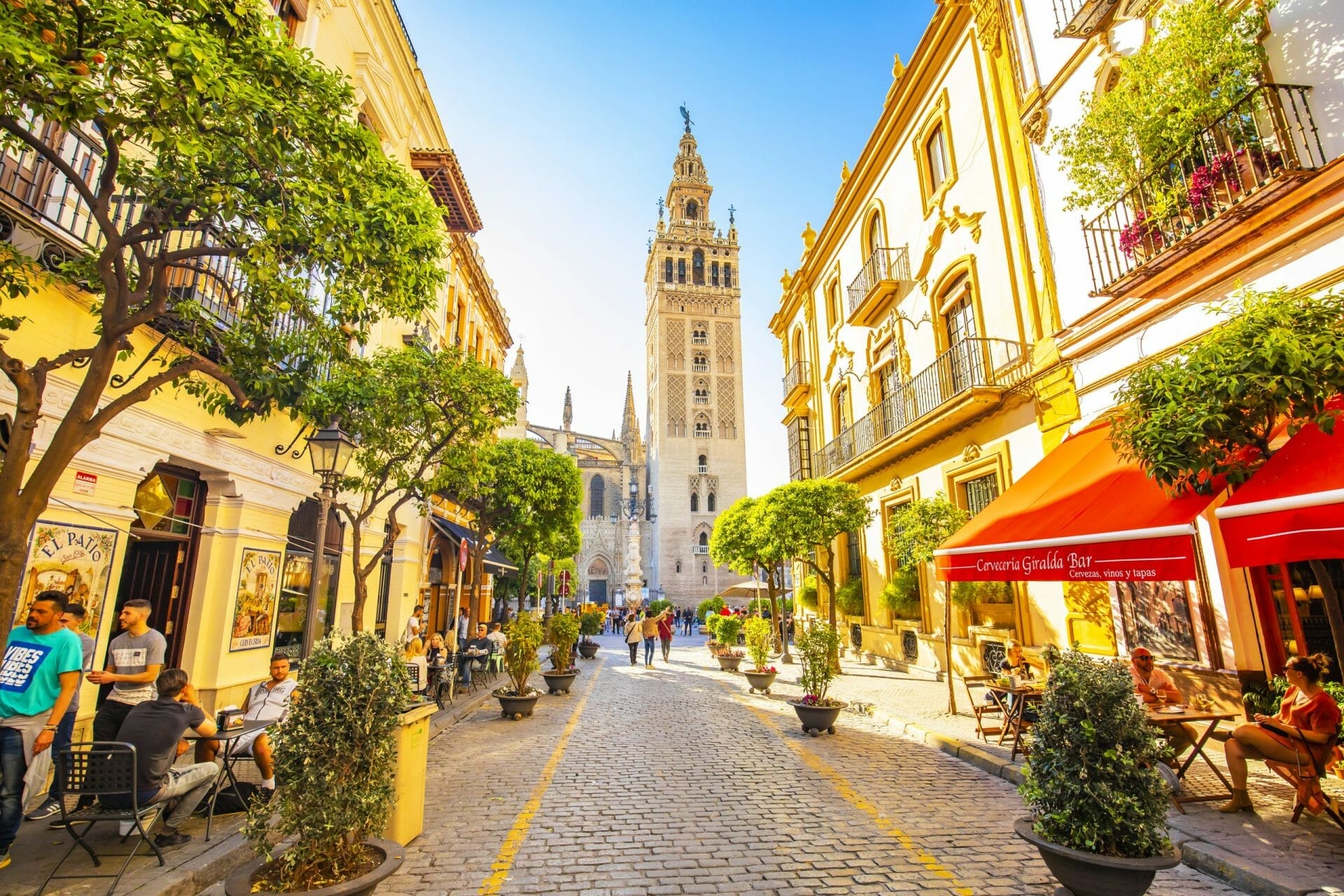 Day Six
Sevilla: a city of captivating allure, invites you to uncover its hidden treasures
Immerse yourself in the enchanting Alcázar, where Moorish splendor blends seamlessly with Renaissance elegance. Stroll through the charming streets of the Santa Cruz neighborhood, where history and romance intertwine. Marvel at the awe-inspiring Cathedral, a Gothic masterpiece. Experience the essence of Sevilla, where past and present harmoniously coexist in a symphony of beauty.
Day Seven
Carmona Unveiled: From Liquid Gold to Hidden Passageways
Embark on a captivating journey to Carmona, an enchanting city in Andalusia. Indulge in an exclusive olive oil tasting, unveiling the extraordinary flavors of this golden elixir. Immerse yourself in the living history of Carmona, exploring its ancient streets and discovering architectural treasures. Uncover the mysteries of the underground tunnels, witness to bygone eras. Join us for an unforgettable culinary and cultural adventure in this hidden gem of Andalusia.
Day Eight
Lisbon Unveiled: Explore the Allure of the City of Seven Hills
Embark on a captivating exploration of Lisbon's cultural treasures. Discover the charm of historic neighborhoods like Alfama and the sophistication of areas like Bairro Alto. Be awestruck by the grandeur of St. George's Castle, the magnificence of Jeronimos Monastery, and the splendor of Belem Tower. Indulge in authentic Portuguese gastronomy and immerse yourself in the artistic richness of local museums. Experience the vibrant energy of Lisbon and let yourself be enchanted by this unforgettable cultural journey.
Day Nine
Enchanting Sintra and Cascais: A Journey to Fairy Tales and Coastal Beauty
Embark on an enchanting journey to the captivating destinations of Sintra and Cascais. These treasures seamlessly blend history, culture, and natural wonders. Sintra will mesmerize you with its whimsical palaces, lush gardens, and mystical castles, including the vibrant Pena Palace. Explore the mystical forests and uncover the secrets of Quinta da Regaleira. Cascais, a coastal haven, exudes elegance and tranquility. Take a leisurely stroll along the promenade, immerse yourself in maritime history at Cascais Citadel. From fairy tales to sun-kissed beaches, let us guide you through these unforgettable destinations. Discover the magic of Sintra and Cascais with us!
Day Ten
Authentic Petiscos Tour: Uncover Lisbon's Culinary Secrets
Unveil the culinary secrets of Lisbon on a captivating petiscos tour! Embark on a private journey through authentic spots, where an unparalleled gastronomic adventure awaits. Accompanied by our passionate guide, delve into the essence of Lisbon's cuisine, savoring delightful petiscos paired with carefully selected wines. Discover genuine flavors and uncover the city's cultural and historical connections with every bite. Immerse yourself in this unique experience, creating unforgettable memories of Lisbon's vibrant culinary scene.
This is just placeholder text. Don't be alarmed, this is just here to fill up space since your finalized copy isn't ready yet. Once we have your content finalized, we'll replace this placeholder text with your real content.
Jane Doe
Los Angeles, CA
Customize this Tour
We believe life is short and that you deserve your dream trip to be truly personalized & seamless without missing out. That's why we have our "Only 5 Tours per Week Promise"… to offer more quality for our customers.
Inquire Today
Magical Spain & Portugal has many tours & itineraries to check out — here are a few more to consider for your dream vacation.
Multi-Country
This is a trip for those who want to experience the crossroads of Europe and Morocco.
Multi-Country
This is a trip for those who want to experience the crossroads of two worlds.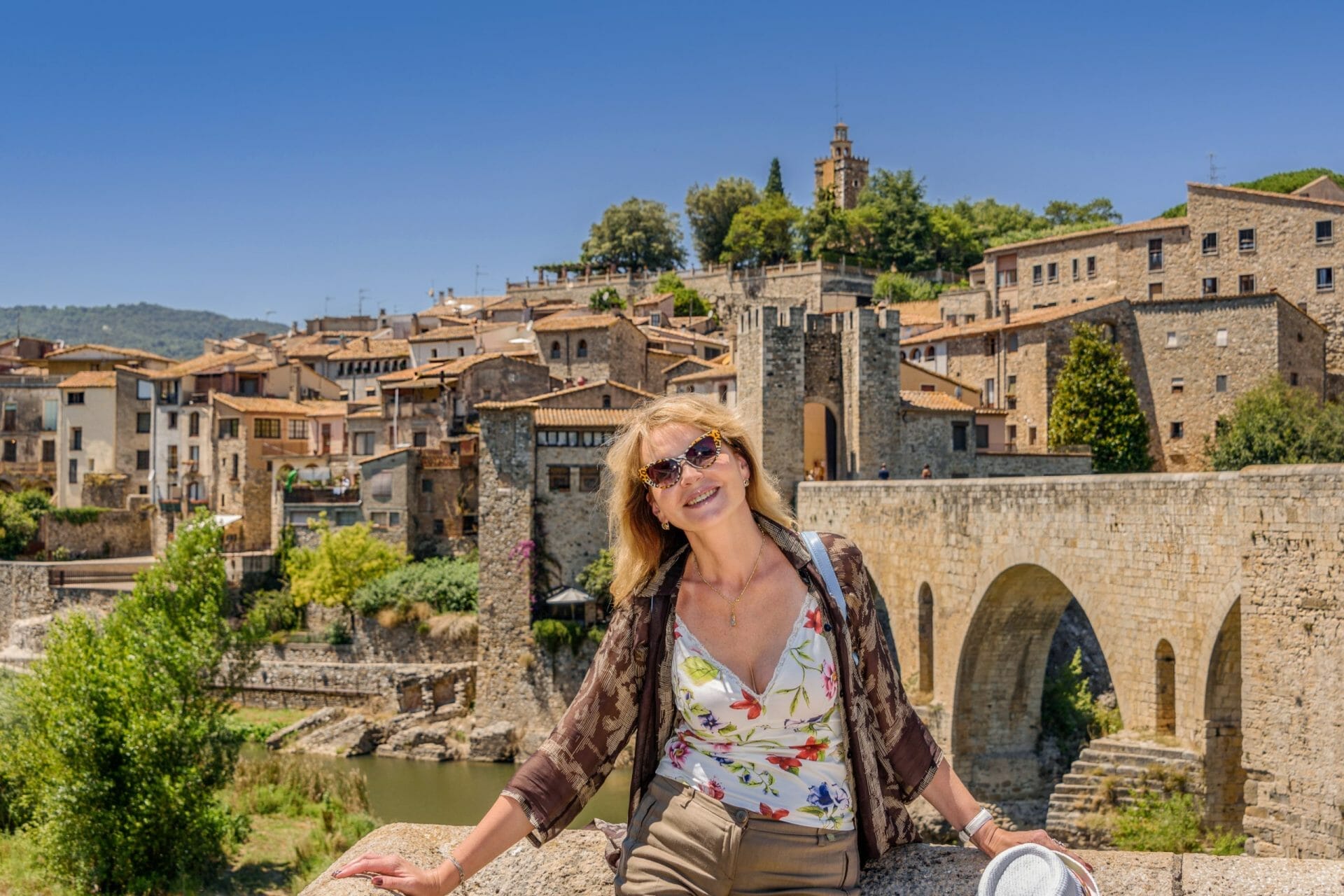 Multi-Country
Discover the captivating Jewish heritage in Spain and Portugal on an exclusive private tour!