Overview
Welcome to an exciting journey through the treasures of Portugal! Begin in vibrant Lisbon, where history and modernity dance in perfect harmony. Then set sail for Terceira, where nature and culture embrace you with their charm. Uncover the mysteries of Faial, an island that invites you to explore every corner with curiosity. Dive into the adventurous spirit of São Jorge, where landscapes will captivate you like living canvases. And immerse yourself in the vibrant energy of São Miguel, where each day holds delightful surprises. Get ready for a trip filled with excitement, discoveries, and unforgettable moments that will take your breath away! Plus, savor the exquisite local gastronomy at every destination, with authentic dishes that will delight your taste buds.
Itinerary
Day One
Lisbon
Embark on a captivating exploration of Lisbon's cultural treasures. Discover the charm of historic neighborhoods like Alfama and the sophistication of areas like Bairro Alto. Be awestruck by the grandeur of St. George's Castle, the magnificence of Jeronimos Monastery, and the splendor of Belem Tower. Indulge in authentic Portuguese gastronomy and immerse yourself in the artistic richness of local museums. Experience the vibrant energy of Lisbon and let yourself be enchanted by this unforgettable cultural journey.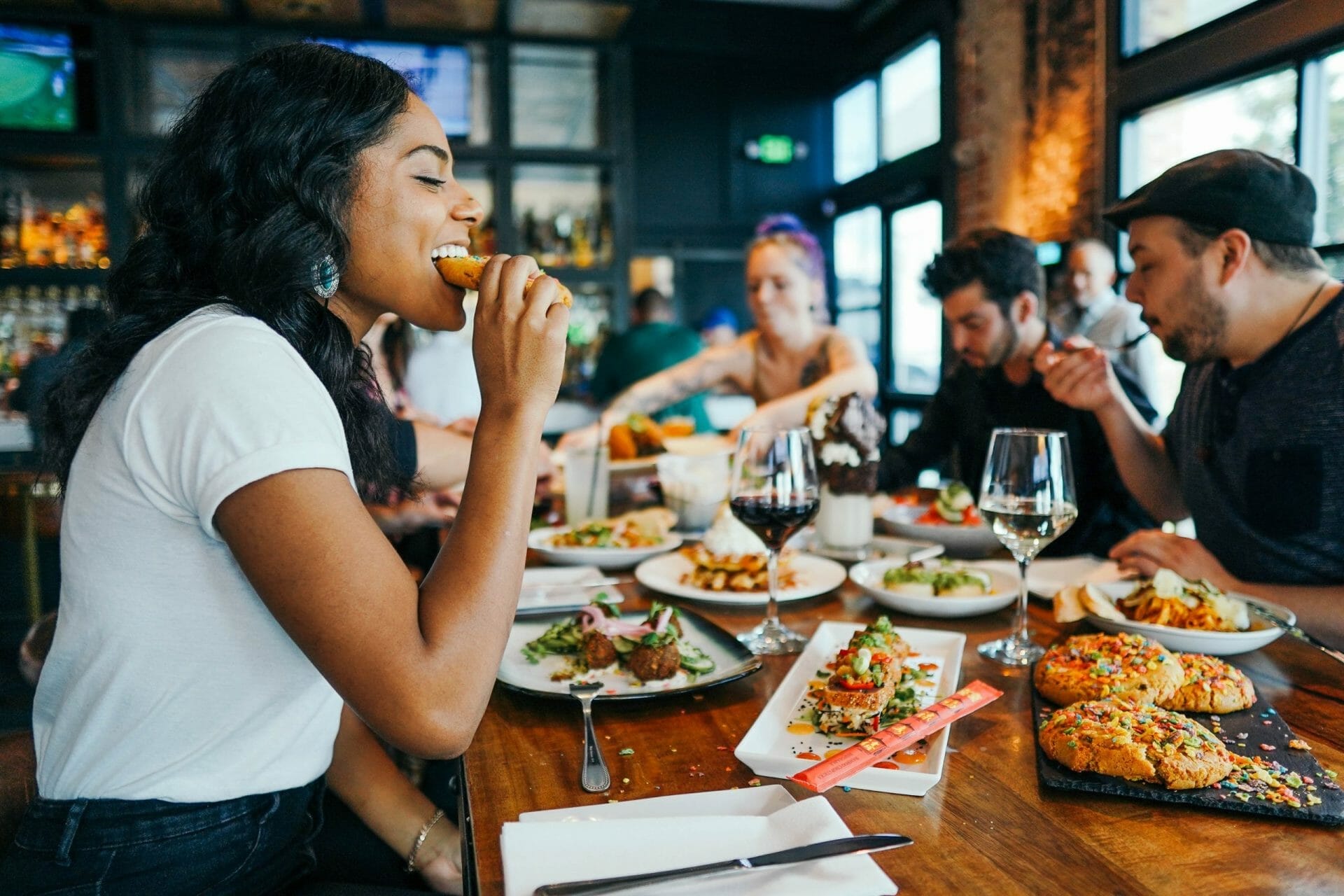 Day Two
Lisbon
Embark on a delicious journey through Lisbon's petisco scene, where every bite tells a story of local flavors. Indulge in a tempting selection of gourmet small plates, accompanied by our culinary expert. As the night unfolds, let yourself be carried away by the captivating melodies of fado, evoking the very soul of Portugal. A night filled with delightful experiences and unforgettable emotions awaits you. Get ready to savor the essence of Lisbon.
Day Three
Terceira Island
Discover the hidden gem of Terceira Island! Welcome to Angra do Heroísmo, a captivating capital declared a UNESCO World Heritage Site. Immerse yourself in its fascinating history as you stroll through picturesque streets that tell tales of centuries of cultural exchanges. Admire majestic palaces like the Bettencourt Palace and the Capitães Generais Palace. Explore impressive places such as the São Sebastião Fortress and the charming Angra do Heroísmo Marina, while marveling at the beauty of Angra Bay. Complete your day with a refreshing dip in the natural pools of Silveira. A unique experience awaits you in this enchanting destination!
Day Four
Terceira Island
Ready to experience an exclusive and personalized adventure from your hotel! Hop on our private tour and get ready for a day full of wonders! We'll start at Monte Brasil, passing through charming parishes like Ribeirinha, Serretinha, and Porto Judeu, where you can admire the beauty of Baía da Salga, Salgueiros, and Porto Martins. We'll make a refreshing stop at Cabo da Praia for you to relax. Then, enjoy magnificent views of Praia da Vitória from Serra do Facho and Serra do Cume. Delight in a delicious Portuguese lunch at a specially selected local restaurant. Immerse yourself in the fascinating history of Algar do Carvão, discover the wonders of Furnas do Enxofre, and explore the rich tradition of the Wine Museum. An unforgettable experience awaits you on this exclusive tour that will reveal the hidden treasures of the island!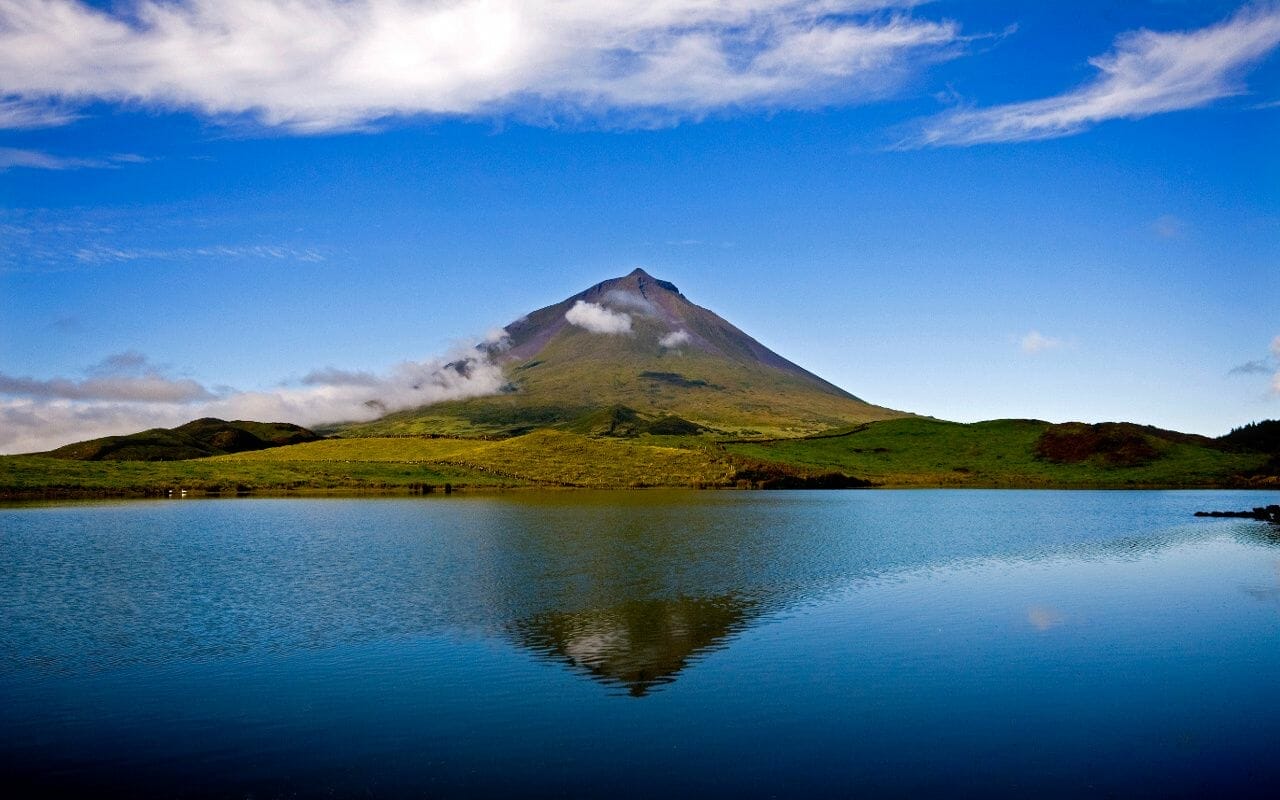 Day Five
Terceira Island
Discover the hidden treasures of this amazing destination with a private tour that will leave you amazed. Explore the lush nature, with impressive volcanic landscapes and majestic peaks that will take your breath away. Immerse yourself in the Cultural Landscape of the Vineyard on Pico Island, declared a UNESCO World Heritage Site. Visit the Wine Museum in the old Convent do Carmo to immerse yourself in the local wine culture. Travel along the picturesque coast, enjoying basaltic stone constructions and natural pools in places like Cais do Mourato, Cachorro, Lajido de Santa Luzia, Arcos, and Cabrito. Have lunch at a local restaurant and admire the central plateau of the island with its stunning lagoons. An unforgettable journey through Pico Island awaits you; discover the essence of this unique and special place!
Day Six
Terceira Island
Embark on an exciting whale watching tour in the Azores! Before the boat ride, our biologists will give you a talk to explain the different cetacean species that can be observed, onboard safety measures, how we respect the animals, and rules for observing them at sea, along with some historical facts. During this activity, you'll have the opportunity to observe some of the 25+ cetacean species found in the Azores. Get ready for an unforgettable journey into the world of these magnificent creatures!
Day Seven
Island of Faial
Welcome to the Island of Faial, where an exclusive private tour awaits you, filled with wonders, excitement, and delightful gastronomy! Get ready for an exciting jeep excursion to the volcanic zone of Caldeira, where you'll be mesmerized by breathtaking landscapes and unique energy. Discover the fascinating geological history at the Interpretation Center of Capelinhos Volcano, and then indulge in the delicious cuisine at a carefully selected restaurant just for you. Plus, unwind and relax at the beautiful natural pools of Varadouro, surrounded by the splendor of the Atlantic Ocean. Get ready for an unforgettable and captivating experience on the Island of Faial, delighting all your senses!
Day Eight
Island of Faial
Enjoy a free day to unwind and immerse yourself in the beauty of the Island of Faial. Whether you choose to relax on the stunning beaches, explore charming villages, or venture into the lush nature, this day is yours to savor. Feel the soothing breeze of the Atlantic Ocean, discover local treasures, and create unforgettable memories in this captivating paradise. Embrace the freedom to follow your heart's desires, making this day truly yours to cherish.
Day Nine
São Jorge
Discover the hidden gem of the Azores on a full-day private tour of São Jorge! With an expert guide, marvel at its breathtaking landscapes, from majestic cliffs to lush forests and idyllic beaches. Explore charming coastal villages like Velas and Calheta, immerse yourself in their authentic atmosphere, and savor their delicious cuisine. Also, visit a coffee plantation to delve into the fascinating history and production of this unique beverage. A day full of discoveries, exquisite flavors, and unforgettable experiences awaits you on this enchanting island. Get ready for a one-of-a-kind and delicious adventure on São Jorge!
Day Ten
São Miguel
Today, your transfer will be waiting to take you to the airport for your journey to São Miguel, the largest and most captivating island in the Azores! Upon your arrival, we'll be there to greet you and accompany you on a comfortable journey to your hotel. Take this moment to relax and recharge, preparing yourself for the exciting adventures that await you tomorrow. Immerse yourself in the stunning landscapes, rich culture, and unique experiences that São Miguel has to offer. Rest assured that your journey here is just the beginning of an unforgettable escape on this beautiful island!
Day Eleven
São Miguel
Embark on a full-day tour with an expert guide, exploring the beauty of Lagoa do Fogo and Lagoa das Sete Cidades. Enjoy panoramic viewpoints, scenic trails, and if you wish, the experience of kayaking in serene lagoons. Admire the natural treasures of Portugal, the Green and Blue Lagoons, both considered natural gems. Delight in a delicious lunch in Vila das Sete Cidades and immerse yourself in the lush endemic forest of Lagoa do Fogo. This unforgettable expedition in São Miguel promises an enriching experience guided by experts.
Day Twelve
São Miguel
Enjoy a private tour with an expert guide and indulge in a 2-hour horseback ride (suitable for both beginners and experienced riders) through breathtaking landscapes near the ocean, mountains, valleys, and lush floral vegetation all year round. After the ride, our driver will take you to the historic Gorreana Tea Plantation. Discover the tea tradition cultivated here since 1883 and taste its varieties of black and green tea. Gorreana is the oldest and only tea plantation in Europe, preserving the Eastern traditions and ancient qualities. An unforgettable experience that blends natural beauty and the authenticity of São Miguel awaits you!
Day Thirteen
São Miguel
Embark on a captivating private tour to Furnas Valley and Terra Nostra Gardens, where the wonders of nature come to life. Explore the stunning Furnas Valley, famous for its geothermal activity and breathtaking landscapes. Immerse yourself in the vibrant colors and unique flora of Terra Nostra Gardens, a paradise of botanical treasures. In addition, indulge in the delightful local gastronomy, as this tour also allows you to savor typical dishes cooked in volcanic fumaroles. With personalized attention and expert guidance, this exclusive tour promises an unforgettable journey to the heart of São Miguel's natural beauty and cultural heritage.
Day Fourteen
Farewell
It's time to say goodbye to this charming destination! Enjoy a private transfer from the hotel to the airport. Take with you the special memories we've shared on this unforgettable journey. We look forward to seeing you again on future adventures. See you soon!
This is just placeholder text. Don't be alarmed, this is just here to fill up space since your finalized copy isn't ready yet. Once we have your content finalized, we'll replace this placeholder text with your real content.
Jane Doe
Los Angeles, CA
Customize this Tour
We believe life is short and that you deserve your dream trip to be truly personalized & seamless without missing out. That's why we have our "Only 5 Tours per Week Promise"… to offer more quality for our customers.
Inquire Today
Magical Spain & Portugal has many tours & itineraries to check out — here are a few more to consider for your dream vacation.
Portugal
Embark on an extraordinary odyssey through the captivating landscapes of Portugal.
Portugal
Welcome to an exciting journey through the Jewish heritage in Portugal!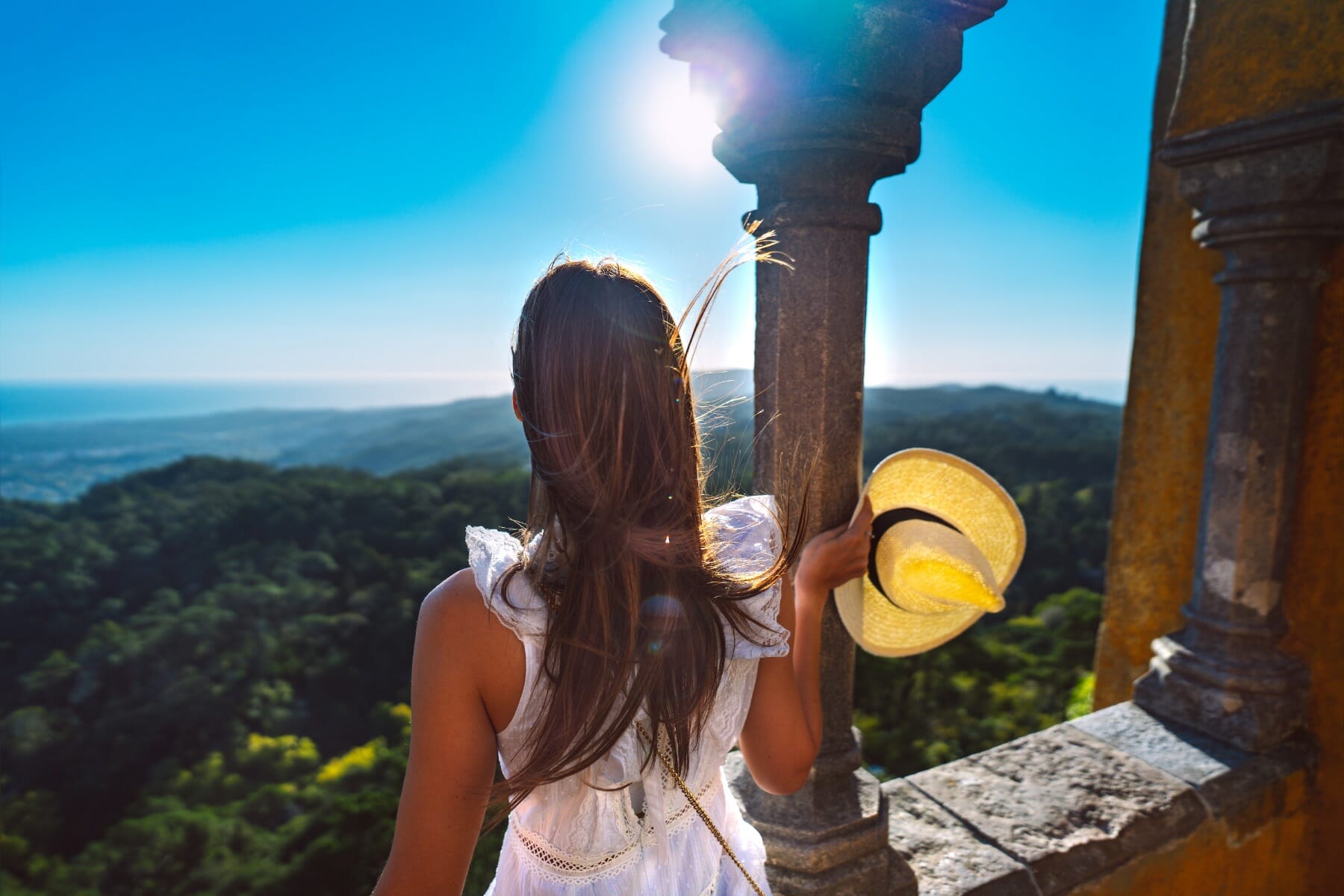 Portugal
Embark on a 21-day itinerary that will take you through the treasures of Portugal.