Overview
Discover the captivating Jewish heritage in Spain and Portugal on an exclusive private tour! From vibrant Barcelona to the heart of Porto, and the charming corners of Toledo, Seville, Cordoba, Évora, Lisbon, Porto, and the stunning Douro Valley, you will immerse yourself in a rich and moving history. Explore the historic Jewish quarters and cultural traditions that have left a lasting impact. Embark on this thrilling adventure of culture and history in each destination of this unforgettable journey, creating cherished memories.
Itinerary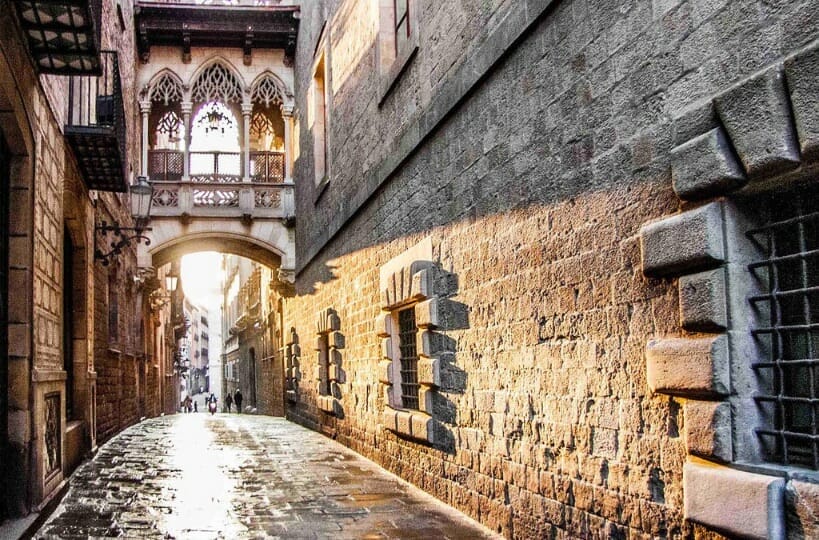 Day One
Barcelona
Embark on a journey through the labyrinth of history and charm in Barcelona's Gothic Quarter (former Jewish quarter). Its narrow cobblestone streets transport you through centuries as you discover majestic churches and lively squares. But there's something more: indulge in the unique experience of savoring gourmet tapas, where traditional flavors blend with avant-garde culinary techniques. Pair your tapas with exquisite wines, carefully selected to enhance the flavors and elevate your gastronomic adventure. In the Gothic Quarter, each bite and sip intertwine to create an unforgettable fusion of taste and pleasure.
Day Two
Barcelona
Unleash your senses in the captivating city of Barcelona, where Gaudí's genius unfolds in all its splendor. From the awe-inspiring Sagrada Familia to the whimsical mosaics of Park Güell, his architectural masterpieces will leave you in awe. But what truly sets Barcelona apart is the vibrant energy that pulses through its streets, where art and creativity intertwine in an unparalleled dance. Immerse yourself in this enchanting world and let its unparalleled magic sweep you away.
Day Three
Girona & Besalu
Discover Girona and Besalú, two beautiful cities with a rich history and a fascinating Jewish legacy. Explore Girona's Call, one of the best-preserved Jewish quarters in Europe, with its impressive Major Synagogue. In Besalú, admire the Romanesque bridge and the 13th-century Synagogue, with its historical remains and the mikveh. Immerse yourself in Besalú's Jewish Quarter and visit the ritual medieval baths. An unforgettable experience that will transport you to the past and allow you to explore an important part of Jewish life in the medieval era.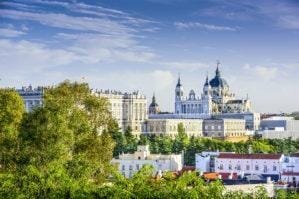 Day Four
Madrid
Immerse yourself in the grandeur of Madrid with an exclusive private tour. Discover the impressive Royal Palace and the lively Plaza Mayor, while your guide reveals fascinating stories and details. Delight in exquisite gourmet tapas and select wines in the most authentic spots. Visit the iconic Prado, Reina Sofia, and Thyssen-Bornemisza Museums, with detailed explanations and privileged access. An unforgettable combination of luxury, flavor, culture, and knowledge.
Day Five
Toledo
Discover Toledo, a monumental treasure of Europe and a UNESCO World Heritage site, where Christians, Muslims, and Jews coexisted. A captivating cultural fusion: Gothic cathedral, ancient mosque (Cristo de la Luz Mosque), and two synagogues (Santa María la Blanca and Sinagoga del Tránsito). El Greco's art and the grandeur of the Alcázar. Picturesque streets, sunset views from bridges. Unique gastronomy: migas, carcamusas, marzipans. Artisan workshops preserving ancestral heritage. Let yourself be captivated by this city of wonders!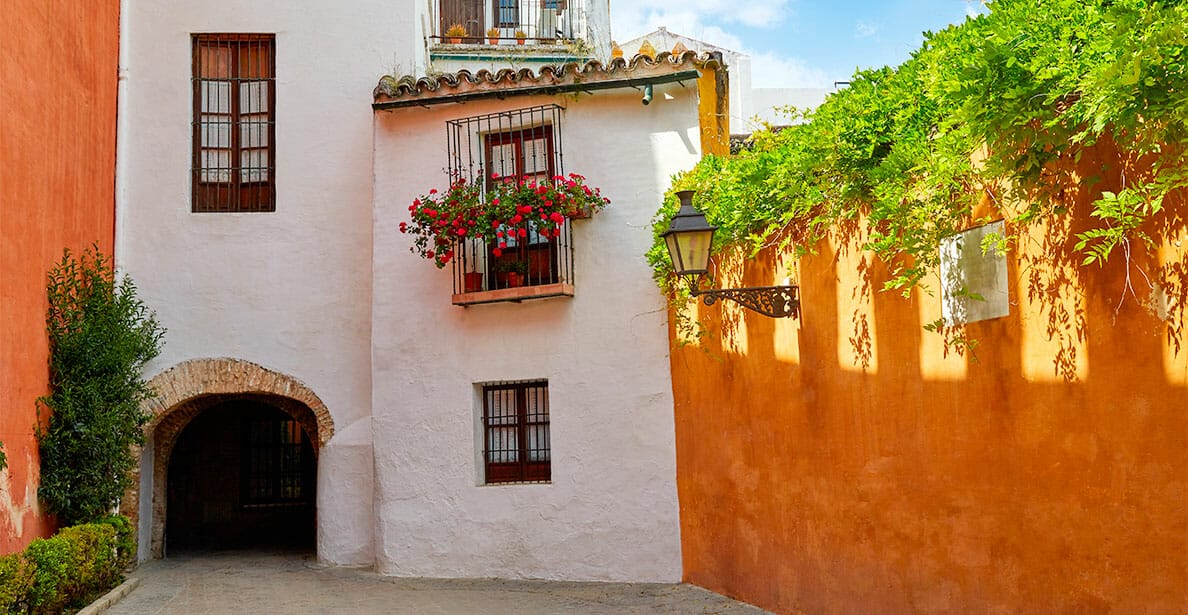 Day Six
Seville
Embark on a journey through the fascinating history of Jewish Sevilla and uncover its hidden secrets. Explore the narrow cobblestone streets and admire the beautiful mansions as you delve into the rich Jewish heritage of the city. Visit the ancient Jewish Quarter and marvel at the grandeur of Sevilla Cathedral, a Gothic masterpiece that houses the tomb of Christopher Columbus. Explore the impressive Alcázar, a dreamlike palace with exquisite gardens and enchanting architecture. Enjoy a horse-drawn carriage ride to immerse yourself in the charming atmosphere of the city.
Day Seven
Seville
Immerse yourself in the enchanting world of Sevilla, where history and charm converge. Feel the heartbeat of the city at Plaza de España, a magnificent masterpiece that whispers tales of the past. Discover the lush oasis of Maria Luisa Park, a tranquil haven amidst the bustling streets. Immerse yourself in the vibrant spirit of Triana, where flamenco resonates through its narrow alleys. Behold the alluring golden beauty of the Torre del Oro, guardian of secrets from bygone eras. Embark on a culinary journey through the historic center, where a 17th-century tavern beckons with tantalizing tapas. Sevilla, where every step is a stroke of magic.
Day Eight
Córdoba
Immerse yourself in the heart of Córdoba, where history and art intertwine in an eternal embrace. Its narrow streets whisper ancient secrets as you wander through the Jewish Quarter. Discover a hidden treasure: the Patios of Córdoba, fragrant gardens that awaken your senses and transport you to an enchanted paradise. Behold the Mezquita-Cathedral, an architectural marvel that merges the past and the present. Delight in the Sephardic Jewish cuisine. Dive into the mystery of Córdoba, where the unexpected stirs your adventurous soul and unveils the magic of forgotten times.
Day Nine
Évora
On your way to Lisbon, discover the captivating beauty of Alentejo and the charming city of Évora in a unique experience. Immerse yourself in the rich history, culture, and breathtaking landscapes of the region. Explore picturesque villages, golden plains, and olive-dotted vineyards. Experience the medieval charm of Évora, a UNESCO World Heritage site, with its cobbled streets and majestic landmarks. Delight in authentic Alentejo cuisine and wines. This genuine adventure promises an unforgettable journey to the heart of Portugal.
Day Ten
Lisbon
Embark on a captivating exploration of Lisbon's cultural treasures. Accompanied by an expert guide in Jewish heritage, you will discover the hidden gem of Sinagoga Shaaré Tikvah in Lisbon, discreetly nestled in a charming courtyard due to historical laws. You will uncover the charm of historic neighborhoods like Alfama and the sophistication of areas like Bairro Alto. Be impressed by the grandeur of St. George's Castle, the magnificence of Jeronimos Monastery, and the splendor of Belem Tower. Indulge in authentic Portuguese gastronomy and immerse yourself in the artistic richness of local museums. Experience the vibrant energy of Lisbon and be enchanted by this unforgettable cultural journey, with an expert guide leading the way through the Jewish heritage sites.
Day Eleven
Sintra & Cascais
Discover Cabo da Roca, where land meets sea. Azenhas do Mar, a hidden gem nestled between mountains and ocean. Marvel at the stunning beaches and cliff-carved pools. Sintra, a UNESCO World Heritage site, reveals exquisite architecture and mysterious wonders. Delight in local gastronomy. Explore the narrow streets, lush parks, and savor regional pastries. Embark on a journey where nature, history, and enchantment converge.
Day Twelve
Coimbra
Embark on a fascinating private tour of Portugal's Jewish heritage! From Lisbon to Oporto, your chauffeur will take you to the most enchanting places. In Obidos, be captivated by the architecture and history of the Jewish community, while in Tomar, our expert guide will lead you to the oldest synagogue and the impressive Portuguese Jewish Museum. But that's not all, in Coimbra, you'll discover the ancient and new Jewish quarters, with our guide unveiling every fascinating detail exclusively for your private tour. A unique and personalized adventure to explore Portugal's Jewish culture.
Day Thirteen
Porto
Embark on a thrilling private tour through the fascinating Jewish heritage of Porto! Discover hidden treasures of the ancient Jewish quarter with our expert guide and history enthusiast. We'll unveil the secrets of Jewish altars in private properties, still preserved with the passage of time. Immerse yourself in the historical atmosphere of Porto's first synagogue in Rua de Santana. Marvel at the majestic Se Cathedral and don't miss the iconic Lello Bookstore. An exclusive and enriching experience to explore the rich Jewish culture of Porto!
Day Fourteen
Douro Valley
Embark on a private and intimate tour to the magical Douro Valley, a UNESCO World Heritage gem that captivates the senses! With our expert guide, you'll uncover the fascinating history of the world's oldest wine in a charming local winery. Delight in the exquisite nuances of Douro wine as the aromas surround you. Explore the enchanting village of Lamego, with its rich Jewish heritage and hidden historical treasures. An unforgettable and exclusive experience awaits you in this magical corner of Portugal!
Day Fifteen
¡Adeus! Farewell
You've reached the end of your journey! Experiences may have an ending, but the memories we've created will last forever. Now, our exclusive private transfer awaits to take you from your hotel to the airport. Farewell!
This is just placeholder text. Don't be alarmed, this is just here to fill up space since your finalized copy isn't ready yet. Once we have your content finalized, we'll replace this placeholder text with your real content.
Jane Doe
Los Angeles, CA
Customize this Tour
We believe life is short and that you deserve your dream trip to be truly personalized & seamless without missing out. That's why we have our "Only 5 Tours per Week Promise"… to offer more quality for our customers.
Inquire Today
Magical Spain & Portugal has many tours & itineraries to check out — here are a few more to consider for your dream vacation.
Multi-Country
This is a trip for those who want to experience the crossroads of Europe and Morocco.
Multi-Country
This is a trip for those who want to experience the crossroads of two worlds.
Multi-Country
Immerse yourself in an exclusive private tour with expert guides to discover the gems of Portugal and Spain!