Overview
Embark on an epic journey through some of the most fascinating gems of Spain and Portugal. Let yourself be captivated by Barcelona and the historical treasures of Madrid, El Escorial, and Toledo. Immerse yourself in the exquisite charm of Granada and Ronda, and discover the authenticity of the Pueblos Blancos. Set sail on a dreamlike voyage through the elegance of Seville. Explore the Alentejo region and fall in love with the wonders of Lisbon, Sintra, and Porto. An unforgettable adventure that will transport you to the very essence of the Iberian Peninsula.
Itinerary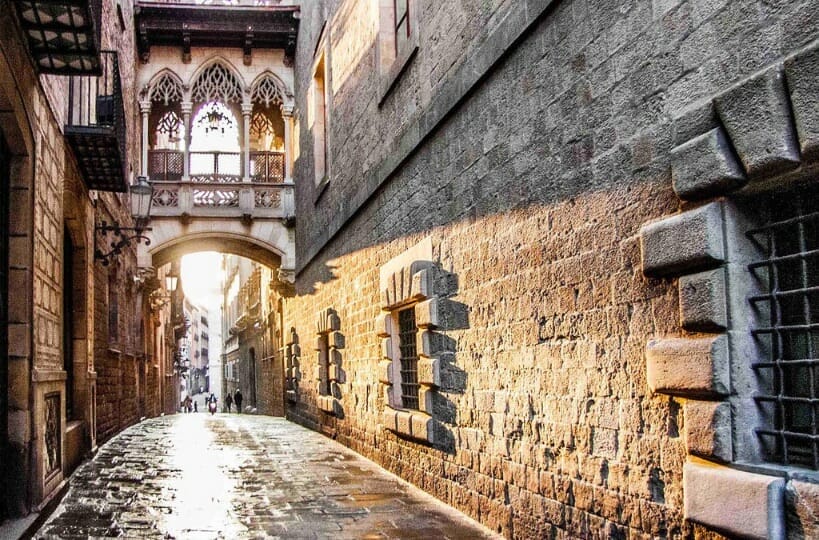 Day One
Barcelona
Embark on a captivating journey through the enchanting and mysterious Gothic Quarter of Barcelona with our exclusive, expert-led Walking Tour. Discover centuries-old secrets and immerse yourself in the stunning Gothic architecture as you explore charming hidden corners. Our knowledgeable guides will unveil captivating stories, from the majestic Gothic Cathedral to hidden squares resonating with history. Prepare for an exquisite and enlightening experience that will leave a lasting impression, as you delve into the timeless allure of the Gothic Quarter and discover one of Europe's top traditional food markets, La Boqueria. Get ready to be mesmerized by its genuine charm!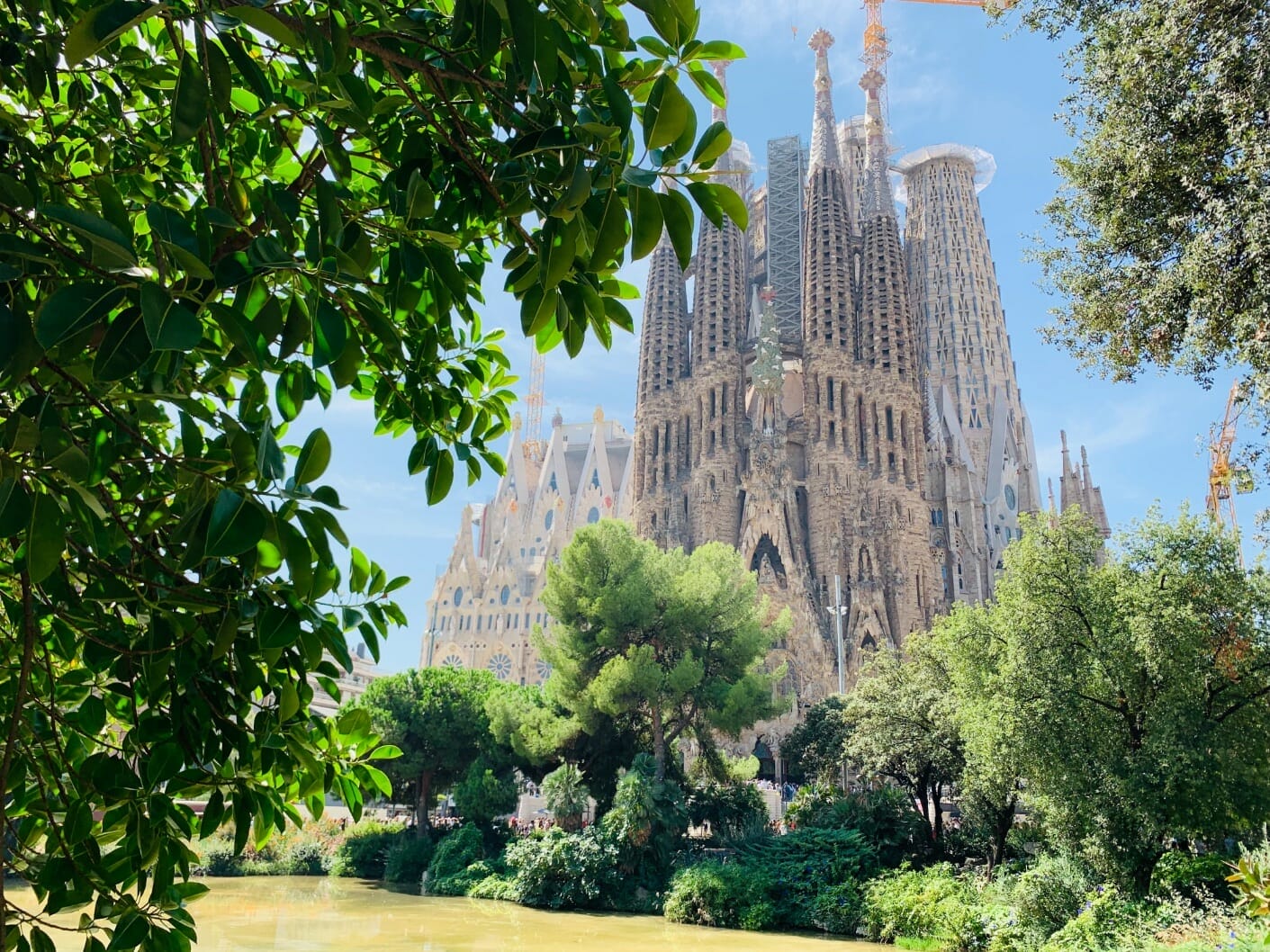 Day Two
Barcelona
Embark on a captivating journey through Gaudí's Barcelona, where architectural marvels come to life. Immerse yourself in the whimsical world of Casa Calvet, be mesmerized by the intricate details of Casa Batlló, and marvel at the innovative design of Casa Milà. Explore the enchanting gardens of Park Güell, where fairytale-like structures transport you to a realm of wonder. And brace yourself for the awe-inspiring masterpiece, the iconic Sagrada Familia, a testament to Gaudí's visionary genius. Uncover fascinating stories, indulge in artistic beauty, and let the magic of Gaudí's Barcelona unfold in a truly extraordinary experience.
Day Three
Barcelona
Welcome to our enchanting and ethereal Private Day Trip from Barcelona to Montserrat from Barcelona! Embark on a transcendent journey, where you'll uncover the mystique and allure of this hallowed sanctuary. Behold the awe-inspiring peaks that stand as sentinels, while we navigate the labyrinthine paths of the Benedictine abbey. Witness the enigmatic splendor of the revered Montserrat Madonna, an embodiment of veneration and enigma. Indulge your senses with the ambrosial flavors of the region, as you bask in the resplendent vistas that defy mortal comprehension. Prepare to immerse yourself in the extraordinary realm of Montserrat, where memories are forged, and reality merges with the extraordinary.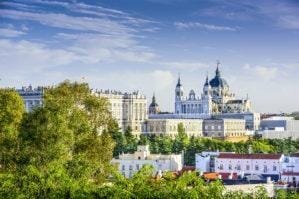 Day Four
Madrid
Embark on a vibrant journey through Madrid's streets, where iconic landmarks like the Royal Palace and Plaza Mayor await. Explore the literary and gastronomic haven of Las Letras. Find serenity in Retiro Park, a World Heritage Site. Immerse in artistic marvels at the Prado Museum. Unforgettable sunsets await at Templo de Debod and Círculo de Bellas Artes. Madrid's palette of creativity is a masterpiece in itself.
Day Five
Madrid
Delight in the tantalizing world of Madrid's gourmet tapas and exquisite wines, where every bite is a symphony of flavors crafted with artistic precision. Immerse yourself in the soul-stirring allure of flamenco, as the rhythmic beats and passionate movements transport you to another realm. Discover the enchantment that bewitched Ava Gardner, who found solace and inspiration in the mesmerizing tablaos of Madrid. Let your senses embark on an extraordinary journey, where culinary delights and cultural splendors intertwine in perfect harmony.
Day Six
Toledo
Uncover Toledo, a monumental treasure of Europe where Christians, Muslims, and Jews coexisted. A captivating cultural fusion: gothic cathedral, ancient mosque, two synagogues. El Greco's art and the grandeur of the Alcázar. Picturesque streets, sunset views from bridges. Unique gastronomy: migas, carcamusas, marzipans. Artisan workshops preserving ancestral heritage. Let yourself be captivated by this city of wonders!
Day Seven
Granada
Step into the enchantment of Granada, where the breathtaking Andalusian legacy intertwines with Renaissance architectural gems and contemporary 21st-century facilities. Fountains, viewpoints, and "Cármenes," the houses surrounded by gardens that are characteristic of this city, contribute to creating unforgettable corners. It's no wonder that one of its historic neighborhoods, the Albaicín, has been recognized as a UNESCO World Heritage Site. Discover the wonder of Granada and let yourself be captivated by its timeless charm.
Day Eight
Granada
Immerse yourself in the enchantment of Granada with a private tour, where the impressive Andalusian heritage intertwines with Renaissance architectural gems and modern 21st-century facilities. Fountains, viewpoints, and "Cármenes," houses surrounded by gardens characteristic of this city, contribute to creating unforgettable corners. It's no wonder that Albaicín, one of its historic neighborhoods, has been recognized as a UNESCO World Heritage Site. Discover the marvel of Granada and let yourself be captivated by its timeless charm.
Day Nine
Ronda
Discover Ronda, a place that Captivated Orson Welles and Hemingway. Here, the city unveils its unique charm, enveloped in the mist of history and romance. Let yourself be captivated by the towering cliffs of Tajo and the Puente Nuevo, as fantasy merges with reality. Walk along the cobbled streets and uncover the hidden secrets amidst the shadows of bullfighting legends and flamenco. Ronda, a magical stage that invites you to create your own unforgettable stories.
Day Ten
White Villages
On your way to Seville, you will explore the most beautiful white villages of Andalusia. Traveling through this region is like immersing yourself in nature's embrace, capturing snapshots of whitewashed houses adorned with colorful flower pots. Wander through a maze of steep alleys that lead you to charming little squares. Take in breathtaking mountain landscapes and uncover traces of both Arab and Christian history. Allow yourself to unwind and be swept away by the uniqueness of this journey.
Day Eleven
Seville
Seville, a captivating and unique city. The Giralda, the Cathedral, the Alcázar, and the Santa Cruz neighborhood, jewels filled with history. Its narrow streets envelop you in their charm, imbued with the magic of its culture. Immerse yourself in its lively atmosphere and uncover its hidden treasures. Seville, a destination that will surprise you with its rich history and authenticity.
Day Twelve
Seville
Immerse yourself in the enchanting world of Sevilla, where history and charm converge. Feel the heartbeat of the city at Plaza de España, a magnificent masterpiece that whispers tales of the past. Discover the lush oasis of Maria Luisa Park, a tranquil haven amidst the bustling streets. Immerse yourself in the vibrant spirit of Triana, where flamenco resonates through its narrow alleys. Behold the alluring golden beauty of the Torre del Oro, guardian of secrets from bygone eras. Embark on a culinary journey through the historic center, where a 17th-century tavern beckons with tantalizing tapas. Sevilla, where every step is a stroke of magic.
Day Thirteen
Évora
Discover the captivating beauty of Alentejo and the charming city of Évora in a unique experience. Immerse yourself in the rich history, culture, and breathtaking landscapes of the region. Explore picturesque villages, golden plains, and olive-dotted vineyards. Experience the medieval charm of Évora, a UNESCO World Heritage site, with its cobbled streets and majestic landmarks. Delight in authentic Alentejo cuisine and wines. This genuine adventure promises an unforgettable journey to the heart of Portugal.
Day Fourteen
Monsaraz
Embark on an unforgettable journey through a landscape in harmony with nature, where vineyards, cork oak fields, and lush agricultural areas will surround you. Discover the mysteries of megalithic and historical monuments and immerse yourself in the grandeur of the majestic Monsaraz Castle. Immerse yourself in the essence of the universe with the astro-photography exhibition and be captivated by the celestial beauty, using top-quality binoculars and telescopes. A unique experience that combines adventure, history, and the vastness of the cosmos.
Day Fifteen
Lisbon Unveiled: Explore the Allure of the City of Seven Hills
Embark on a captivating exploration of Lisbon's cultural treasures. Discover the charm of historic neighborhoods like Alfama and the sophistication of areas like Bairro Alto. Be awestruck by the grandeur of St. George's Castle, the magnificence of Jeronimos Monastery, and the splendor of Belem Tower. Indulge in authentic Portuguese gastronomy and immerse yourself in the artistic richness of local museums. Experience the vibrant energy of Lisbon and let yourself be enchanted by this unforgettable cultural journey.
Day Sixteen
Sintra & Cascais
Discover Cabo da Roca, where land meets sea. Azenhas do Mar, a hidden gem nestled between mountains and ocean. Marvel at the stunning beaches and cliff-carved pools. Sintra, a UNESCO World Heritage site, reveals exquisite architecture and mysterious wonders. Delight in local gastronomy. Explore the narrow streets, lush parks, and savor regional pastries. Embark on a journey where nature, history, and enchantment converge.
Day Seventeen
Porto
Explore the fascinating UNESCO-recognized treasures of Porto. Immerse yourself in the charm of its cobblestone streets and colorful houses in Ribeira, a designated World Heritage site. Marvel at the iconic Dom Luís I Bridge and its panoramic views. Dive into the history of Livraria Lello and admire the beauty of São Bento Train Station. Discover the authenticity of Mercado do Bolhão and indulge in the exquisite Port wine cellars, renowned worldwide. Let yourself be enchanted by the magical essence of Porto, a city that captivates with its unique heritage and unparalleled flavors.
Day Eighteen
"Adeus" Farewell
Enjoy our exclusive Private Transfer from your hotel to Porto International Airport with an English-speaking chauffeur. Your journey back will be as comfortable and pleasant as your unforgettable experience in Morocco. Farewell and have a safe trip back home!
This is just placeholder text. Don't be alarmed, this is just here to fill up space since your finalized copy isn't ready yet. Once we have your content finalized, we'll replace this placeholder text with your real content.
Jane Doe
Los Angeles, CA
Customize this Tour
We believe life is short and that you deserve your dream trip to be truly personalized & seamless without missing out. That's why we have our "Only 5 Tours per Week Promise"… to offer more quality for our customers.
Inquire Today
Magical Spain & Portugal has many tours & itineraries to check out — here are a few more to consider for your dream vacation.
Multi-Country
This is a trip for those who want to experience the crossroads of Europe and Morocco.
Multi-Country
This is a trip for those who want to experience the crossroads of two worlds.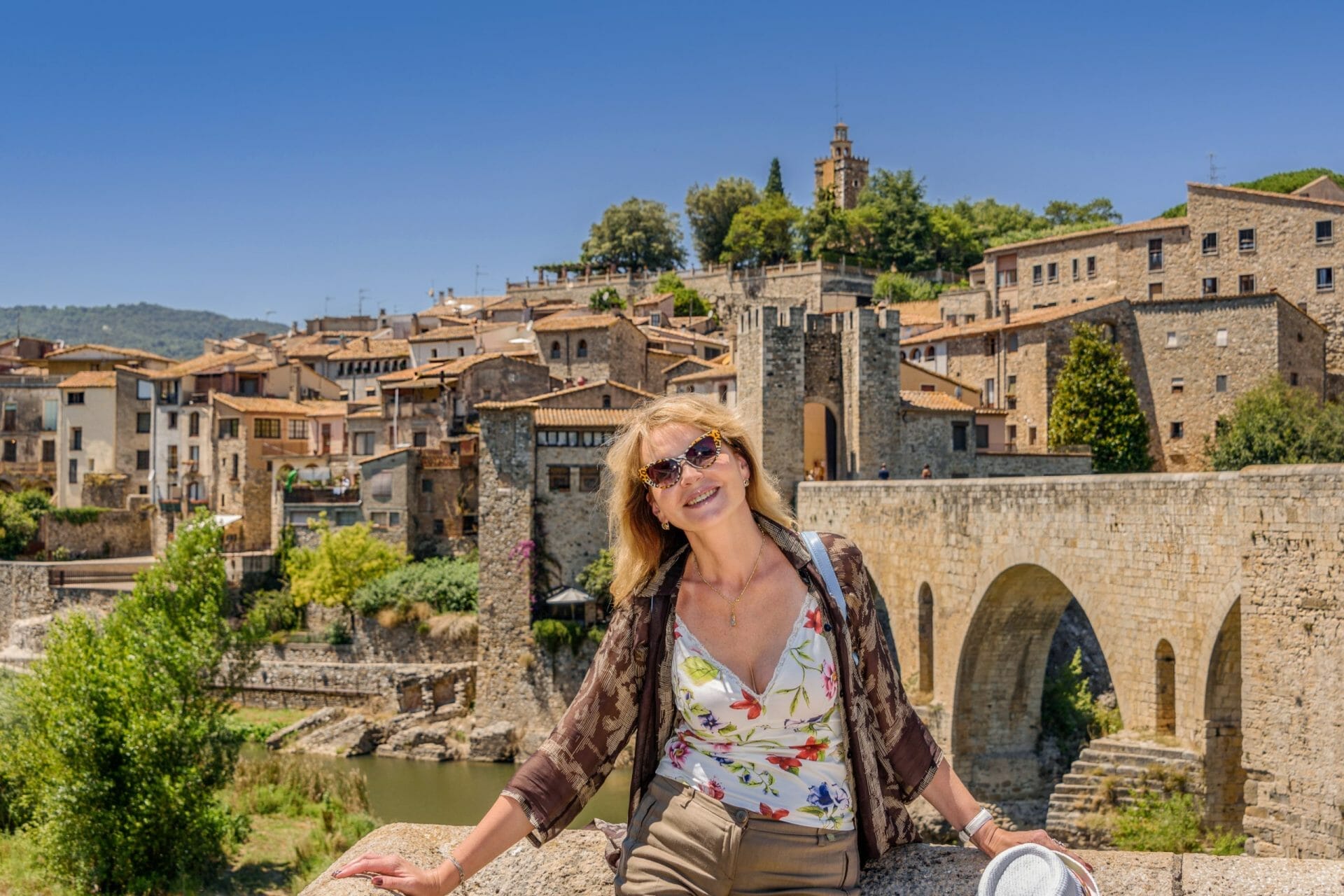 Multi-Country
Discover the captivating Jewish heritage in Spain and Portugal on an exclusive private tour!