Overview
Experience an extraordinary luxury adventure through the captivating beauty and rich culture of Morocco. From the charming Casablanca to the historic medinas of Fez and Marrakech, you will discover the majesty of the Hassan II Mosque and explore the mysterious Saadian Tombs. Moreover, marvel at the breathtaking golden desert of Merzouga and have the unique opportunity to meet a local tribe. Visit a prestigious vineyard, where you will learn the secrets of its exceptional wine. Immerse yourself in the aromas and colors of bustling souks and savor authentic Moroccan dishes in luxurious restaurants. Get ready for a journey of maximum quality, luxury, magic, and charm in the fascinating land of Morocco!
Itinerary
Day One
Casablanca
Welcome to the enchanting city of Casablanca, where the charm of the Atlantic embraces its magical shores. Your expert guide will take you on a private orientation tour, exploring the fusion of modernity with history and immersing you in the authenticity of its culture through vibrant markets and exquisite local cuisine. Additionally, you'll enjoy an unforgettable dinner at a luxurious restaurant and rest in a dreamy hotel, completing your unique experience in this captivating city. Get ready to create unforgettable memories with our exclusive tour!
Day Two
Casablanca
Explore Casablanca, a Moroccan city full of charm and contrasts. Visit the majestic Hassan II Mosque, stroll along the picturesque Boulevard de la Corniche, and immerse yourself in the authenticity of the ancient Medina. Don't miss the famous Rick's Café, inspired by the iconic movie. Explore the welcoming Quartier Habous neighborhood, with its lively souks and delightful pastry shops. Be amazed by the impressive Royal Palace and the exquisite Mahkama Pacha Palace. Indulge in a delicious Mediterranean meal. Then, enjoy a special wine tasting tour at a prestigious vineyard on your way to Fez, savoring the authentic essence of Morocco. Unforgettable moments await you on this unique journey!
Day Three
Fez
Explore Fez, a dazzling gem at its heart. Immerse yourself in its fascinating history while visiting iconic places like the Foundouk Nejjarine and the revered sanctuary of Moulay Idriss II. Discover the mysterious souks and legendary tanneries, where captivating colors and aromas will mesmerize you. Admire the ancient University of Al-Qarawiyyin and the architectural beauty of the Medresse el Attarine. As you walk through the narrow streets and alleyways of this UNESCO World Heritage Site, you'll feel transported to another era, surrounded by charming khans, sacred mosques, and talented artisans. Fez awaits you with open arms for an experience that will awaken all your senses.
Day Four
Volubilis
Embark on an exciting private excursion to Volubilis, accompanied by an expert guide. Immerse yourself in the fascinating history of this Roman archaeological site in Morocco as you explore the impressive ruins and marvel at the well-preserved mosaics and structures. Our guide will provide enriching information, taking you on a journey back in time to discover the grandeur of ancient Rome. Get ready for a unique and unforgettable experience in Volubilis! Afterward, treat yourself to a culinary delight with an authentic Moroccan cooking class led by a famous chef, uncovering the secrets of local cuisine and enjoying the meal in an unparalleled setting.
Day Five
Merzouga
Embark on a fascinating journey to Merzouga, the jewel of the Moroccan Sahara, accompanied by an expert guide. You'll traverse the imposing Atlas Mountains and explore the charming village of Ifrán. Immerse yourself in the excitement of an adventure to a luxurious camp in the golden dunes of Merzouga, where you'll be captivated by the dazzling desert sunset during an unforgettable camel ride. Witnessing the sun fade behind the dunes, painting the sky with warm and deep colors, will be an unforgettable spectacle. Enjoy a special dinner with exquisite Moroccan delights and local music in a magical evening under the tapestry of the starry sky, which is simply spectacular. With the expert guide by your side, you'll discover the authentic magic of Morocco on this thrilling private journey.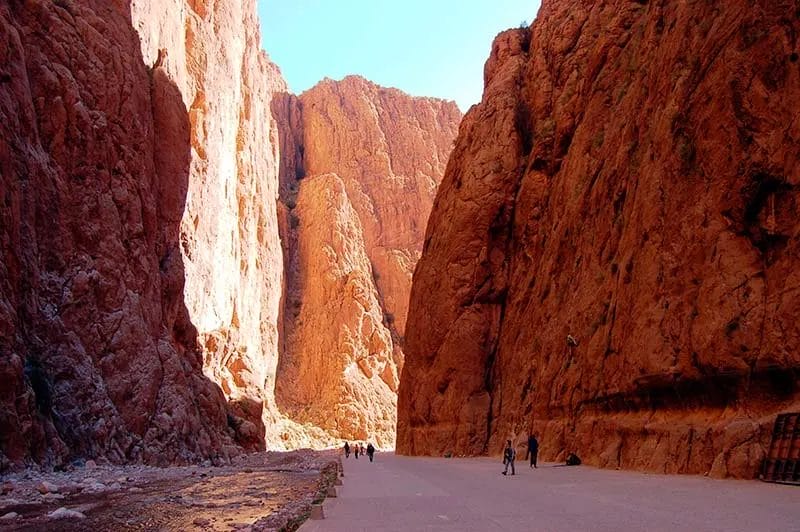 Day Six
Ouarzazate
Wake up to the stunning sunrise and enjoy an unforgettable day exploring the mysterious desert dunes. Immerse yourself in the rich culture of the fascinating Gnaoua Tribe and be captivated by their music. Continue on to the impressive Dades Valley and admire the majestic Todra Gorges. Arrive in Ouarzazate to rest in a luxurious hotel, reflecting on the wonders experienced and getting ready for new exciting adventures in Morocco. An unparalleled and unforgettable experience awaits you!
Day Seven
Ouarzazate
Explore Ouarzazate, the captivating "gateway to the desert" in southern Morocco, on an exciting private tour with an expert guide by your side. Discover the stunning adobe architecture and rich history of this city, renowned for its role in the film industry. Admire the majesty of the Kasbah of Ait Ben Haddou and the Taourirt Palace as you immerse yourself in its unique culture and natural beauty. With an expert guide, enjoy an enriching experience, learning about every corner and detail of this fascinating city. Ouarzazate awaits with its wonders and secrets to uncover!
Day Eight
Ouarzazate - Marrakech
Embark on a captivating journey to Marrakech, where you will pass through the breathtaking Atlas Mountains and conquer the Tizi n'Tichka pass. This thrilling adventure will take you through stunning landscapes, from towering peaks to lush valleys and rugged gorges. Upon arriving in Marrakech, prepare to be enchanted by the city's exotic culture, lively souks, and magnificent historical landmarks. Get ready for an extraordinary and unforgettable experience in the heart of Morocco!
Day Nine
Marrakech
Discover Marrakech, an exotic and enchanting gem in Morocco. Marvel at the Koutoubia Mosque as its minaret rises majestically over the city. Explore the enigmatic Jemaa el-Fnaa Square, where Moroccan charm comes alive with storytellers and musicians. Immerse yourself in the Madrasa Ben Youssef, with its exquisite architecture. Indulge in a sensory experience in the bustling souks, where aromas of spices and mesmerizing colors surround you. As the sun sets, let yourself be transported to a luxurious restaurant to savor the authentic flavors of Morocco. A journey to Marrakech is a journey into the unknown and the captivating, an experience that will linger in your memory forever!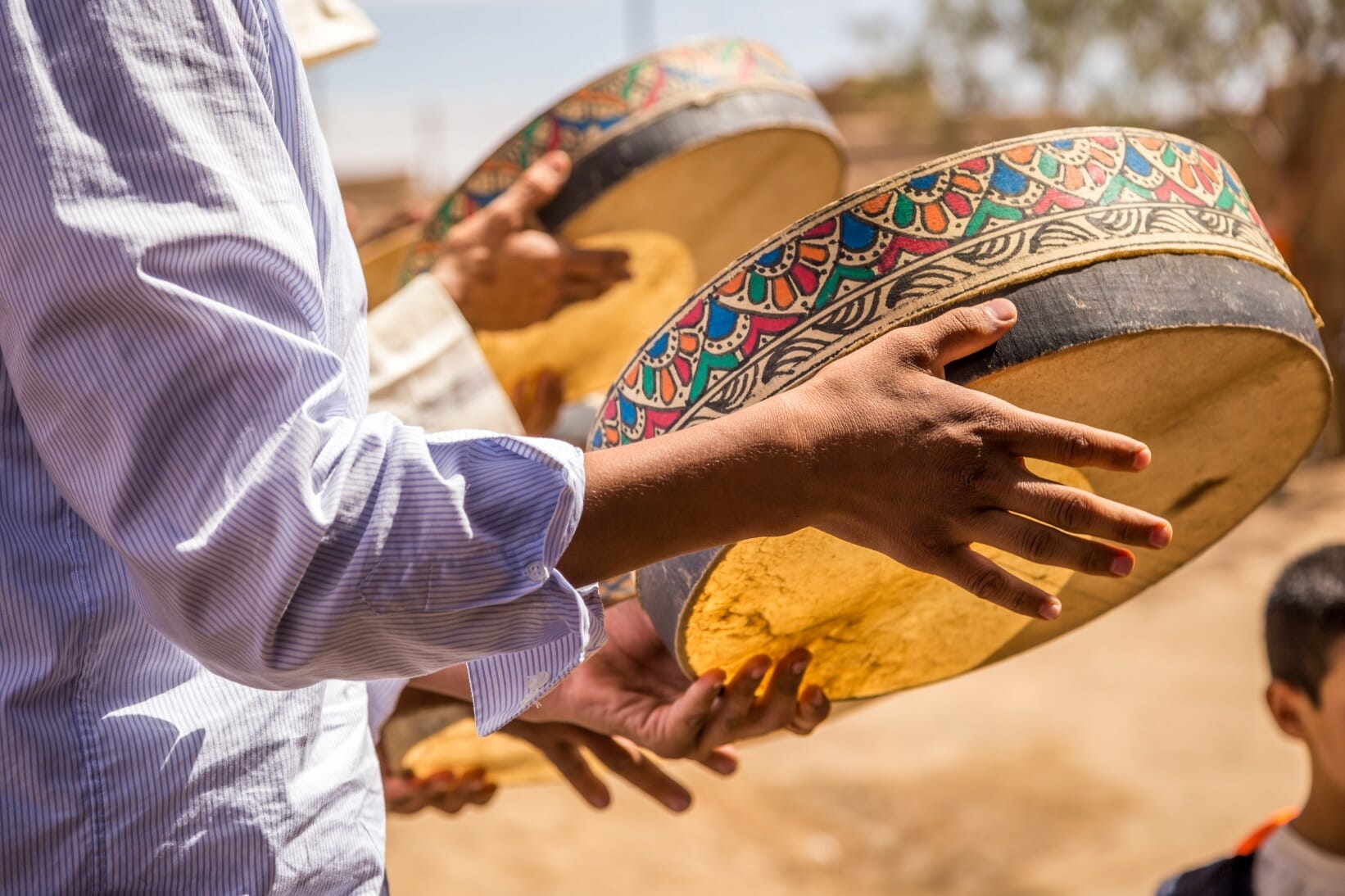 Day Ten
Atlas Mountains
Immerse yourself in an exciting excursion from Marrakech to the breathtaking Atlas Mountains and the magical Ourika Valley! Let yourself be captivated by the authenticity of picturesque Berber villages and be amazed by the stunning panoramic views of the majestic mountains. Enjoy an unforgettable lunch overlooking the river and waterfalls in the beautiful Ourika Valley. Additionally, you have the option to delve into the local culture by visiting a lively market in a picturesque mountain village. An experience that will transport you to a world of natural beauty and authenticity in Morocco awaits you.
Day Eleven
Marrakech
Embark on an exciting journey filled with historical wonders and breathtaking beauty. Discover Jardin Majorelle, the opulence of Bahia Palace, and the mystery of the Saadian Tombs. Immerse yourself in the rich Moroccan culture at Dar Si Said Museum, Yves Saint Laurent Museum, and the Palmeraie Museum. End the day with authentic Moroccan flavors at a luxurious restaurant. Get ready for a unique experience in Marrakech, full of charm and authenticity that will captivate you.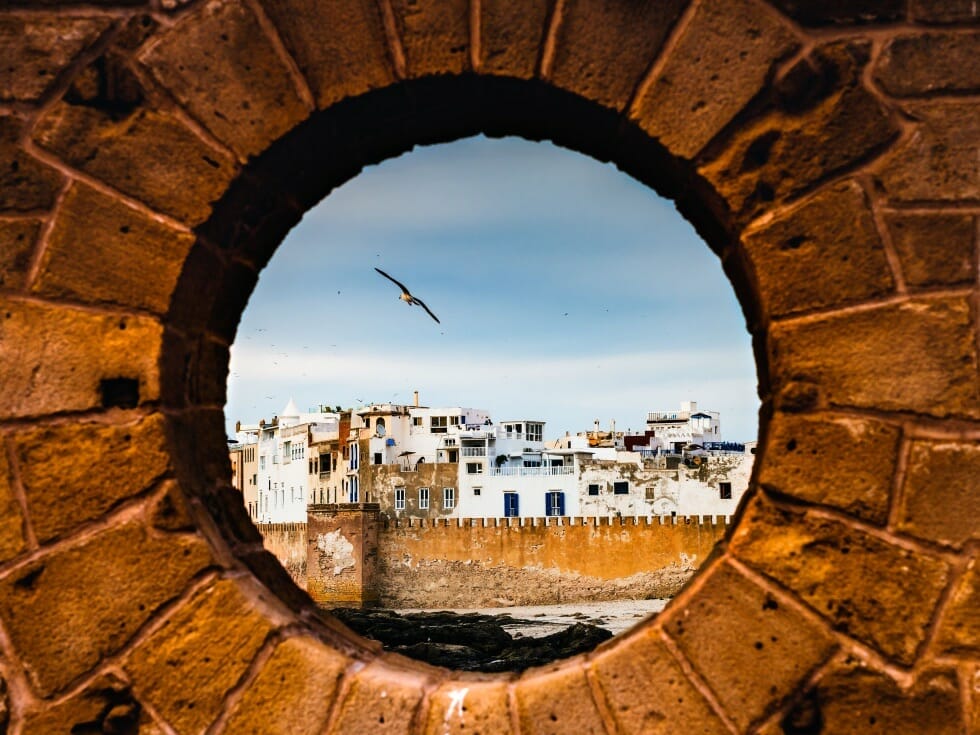 Day Twelve
Marrakech - Essaouira
Explore the charming Essaouira, a small fortified city bathed by the Atlantic Ocean, on a private excursion from Marrakech. Accompanied by our expert guide, you will discover its beautiful medina, declared a UNESCO World Heritage site, and be captivated by its walls and fascinating corners, such as the Grains Square, Souk Jdid, the Clock Tower, and Plaza Moulay Hassan. Immerse yourself in its history at the Sidi Mohammed ben Abdallah Museum and enjoy the sea breeze at the panoramic Skala du Port. Discover the old Jewish quarter, Mellah, and marvel at its streets and synagogues. Relax on its beaches and savor delicious dishes of freshly caught fish. An unforgettable experience awaits you in Essaouira with our expert guide.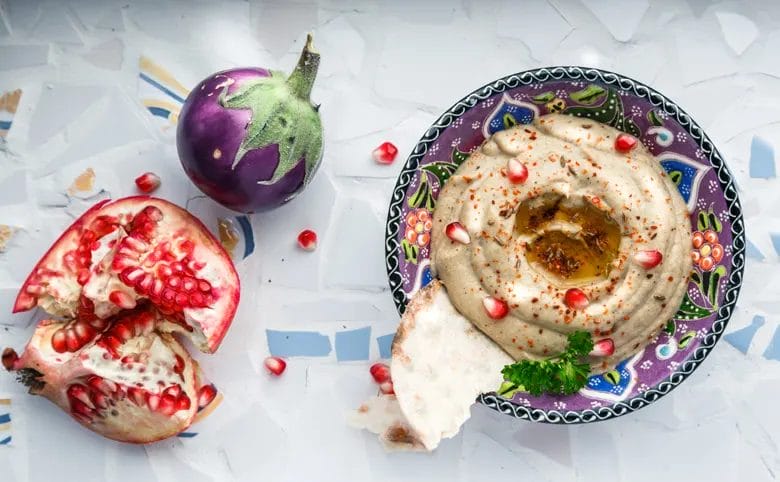 Day Thirteen
Marrakech
Today, an exciting culinary adventure awaits you with a show cooking experience, where our talented chef will reveal the best-kept secrets of enchanting Moroccan cuisine. Enjoy fresh and natural ingredients, carefully harvested from the garden, cultivated with love and respect for the environment. Immerse yourself in the magical dance of flavors and aromas as you witness the creation of exquisite dishes under the expert guidance of the chef. Afterwards, let yourself be captivated by the seduction of delicious culinary flavors. An unforgettable experience awaits, delighting your senses and transporting you to the authentic essence of Moroccan gastronomy!
Day Fourteen
"Bslama!" Farewell
Enjoy our exclusive Private Transfer from your hotel to Marrakech International Airport with an English-speaking chauffeur. Your journey back will be as comfortable and pleasant as your unforgettable experience in Morocco. Farewell and have a safe trip back home!
This is just placeholder text. Don't be alarmed, this is just here to fill up space since your finalized copy isn't ready yet. Once we have your content finalized, we'll replace this placeholder text with your real content.
Jane Doe
Los Angeles, CA
Customize this Tour
We believe life is short and that you deserve your dream trip to be truly personalized & seamless without missing out. That's why we have our "Only 5 Tours per Week Promise"… to offer more quality for our customers.
Inquire Today
Magical Spain & Portugal has many tours & itineraries to check out — here are a few more to consider for your dream vacation.
Morocco
Immerse yourself in the exotic allure of Morocco on an exclusive journey through the most captivating corners of the country.
Morocco
Immerse yourself in exotic Morocco and embark on an unforgettable adventure filled with fascinating experiences.
Morocco
Immerse yourself in the exoticism of Morocco, a fascinating encounter with ancient history.