Overview
Immerse yourself in exotic Morocco and embark on an unforgettable adventure filled with fascinating experiences. From the modernity of Casablanca to the rich history of Rabat, each city will dazzle you. Explore the blue charm of Chefchaouen and immerse yourself in the ancient Medina of Fez. Venture into the mystical desert of Merzouga, where you'll enjoy a spectacular sunset, starry nights, and marvelous sunrises. Continue your journey by exploring Ouarzazate, and delight your senses in vibrant Marrakech and charming Essaouira. Get ready to live unforgettable moments in this magical land of Morocco!
Itinerary
Day One
Casablanca
Welcome to the enchanting city of Casablanca, where the charm of the Atlantic embraces its magical shores. Your expert guide will take you on a private orientation tour, exploring the fusion of modernity with history and immersing you in the authenticity of its culture through vibrant markets and exquisite local cuisine. Additionally, you'll enjoy an unforgettable dinner at a luxurious restaurant and rest in a dreamy hotel, completing your unique experience in this captivating city. Get ready to create unforgettable memories with our exclusive tour!
Day Two
Rabat
Embark on an unforgettable journey through Rabat, the capital of Morocco, where history and modernity blend in captivating harmony. Discover the authentic essence of the city on a private tour with an expert guide who will take you to every corner and detail of this marvelous urban landscape. Explore the bustling Medina and the charming Jewish quarter of Mellah, immerse yourself in the grandeur of the Hassan Tower and the Royal Mausoleum of Mohammed V, and relax in the serene Andalusian Garden. Admire the ancient fortress of the Oudaias Kasbah, savor the breathtaking panoramic views from the Lighthouse and the coastal beauty of Rabat's Promenade and Beach. Complete this extraordinary experience with a visit to the historic Necropolis of Chellah. Discover Rabat in a unique and personalized way, like you've never imagined before!
Day Three
Tangier
Indulge in an unforgettable private tour with an expert guide in Tánger. Discover the city's best-kept secrets as you immerse yourself in its rich history. Explore the charming Medina and its labyrinthine streets. Delight in the authentic flavors of Moroccan cuisine at specially selected restaurants. Our guide will take you to the most special places, providing a personalized culinary experience that will leave you with an unforgettable taste of Tánger. Get ready for an authentic adventure full of discoveries and extraordinary moments!
Day Four
Fez
Embark on an exciting adventure from Tangier to Chefchaouen, the "Blue City"! Explore Chefchaouen on a private tour with an expert guide and immerse yourself in its history and culture. From the lively Plaza de Uta al-Hammam to the impressive Alcazaba and the iconic Mosque of the Andalusians. Wander through narrow streets filled with craft shops and spices, where artisans create unique pieces. Don't miss the Kasbah and the Plaza de Makhzen, and from the "Spanish Mosque," enjoy breathtaking panoramic views. Immerse yourself in the local culture, interact with the locals, and appreciate the authenticity of craftsmanship passed down through generations. Chefchaouen is a historically captivating treasure that will surely fascinate any traveler.
Day Five
Fez
Venture to the enchanting city of Fez, Morocco, accompanied by an expert guide. You will be amazed by its cobbled streets, centuries-old walls, and impressive architecture. Discover the renowned Medina of Fez, a UNESCO World Heritage site, and explore the charming Fez el Bali. Immerse yourself in the bustling Arab market of Fez Jdid and be captivated by the iconic Bab Bou Jeloud gate. Don't miss the magnificent Bou Inania Madrasa and experience the unique traditional leather tannery of Chouwara. The city's majestic mosques offer spiritual and architectural splendor. Enjoy an authentic and unforgettable experience in this captivating city, brimming with history and culture.
Day Six
Fez
On your second day, explore Fez el-Jdid, another captivating treasure that offers a unique experience. Visit the impressive Royal Palace and explore its exclusive architecture. Enjoy the serenity of the Jnan Sbil Gardens, an oasis of peace in the midst of the city. Capture a photograph of the emblematic Bab Bou Jeloud gate. Conclude your experience savoring the authenticity and charm of this wonderful Moroccan city. Consider an Arabic calligraphy course, a chic picnic atop the mountains overlooking Fez, or a cooking class to enrich your journey. Fez awaits you with unforgettable moments!
Day Seven
Fez- Merzouga
Embark on a fascinating journey to Merzouga, the jewel of the Moroccan Sahara, accompanied by an expert guide. You'll traverse the imposing Atlas Mountains and explore the charming village of Ifrán. Immerse yourself in the excitement of an adventure to a luxurious camp in the golden dunes of Merzouga, where you'll be captivated by the dazzling desert sunset during an unforgettable camel ride. Witnessing the sun fade behind the dunes, painting the sky with warm and deep colors, will be an unforgettable spectacle. Enjoy a special dinner with exquisite Moroccan delights and local music in a magical evening under the tapestry of the starry sky, which is simply spectacular. With the expert guide by your side, you'll discover the authentic magic of Morocco on this thrilling private journey.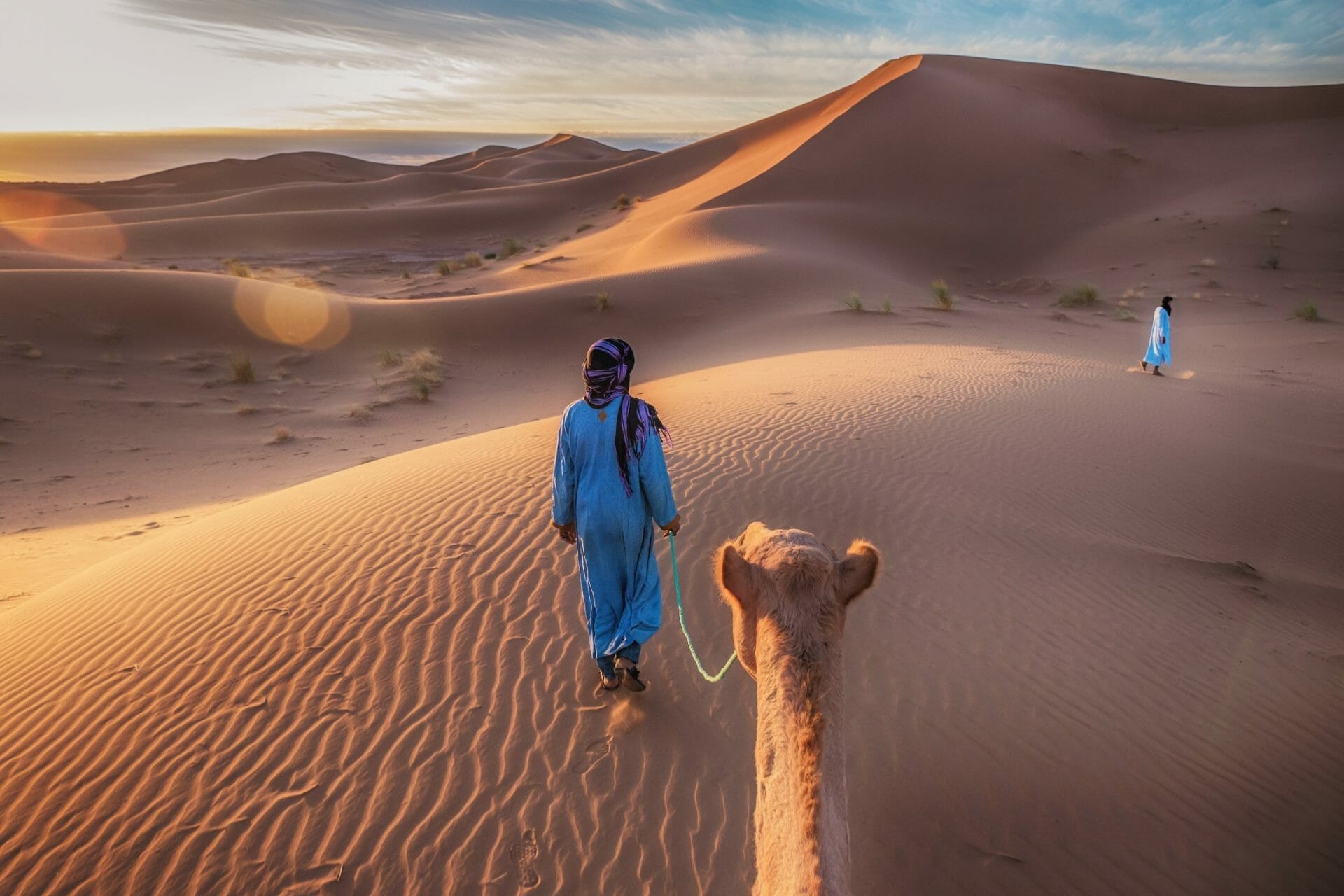 Day Eight
Merzouga - Ouarzazate
Wake up to the stunning sunrise and enjoy an unforgettable day exploring the mysterious desert dunes. Immerse yourself in the rich culture of the fascinating Gnaoua Tribe and be captivated by their music. Continue on to the impressive Dades Valley and admire the majestic Todra Gorges. Arrive in Ouarzazate to rest in a luxurious hotel, reflecting on the wonders experienced and getting ready for new exciting adventures in Morocco. An unparalleled and unforgettable experience awaits you!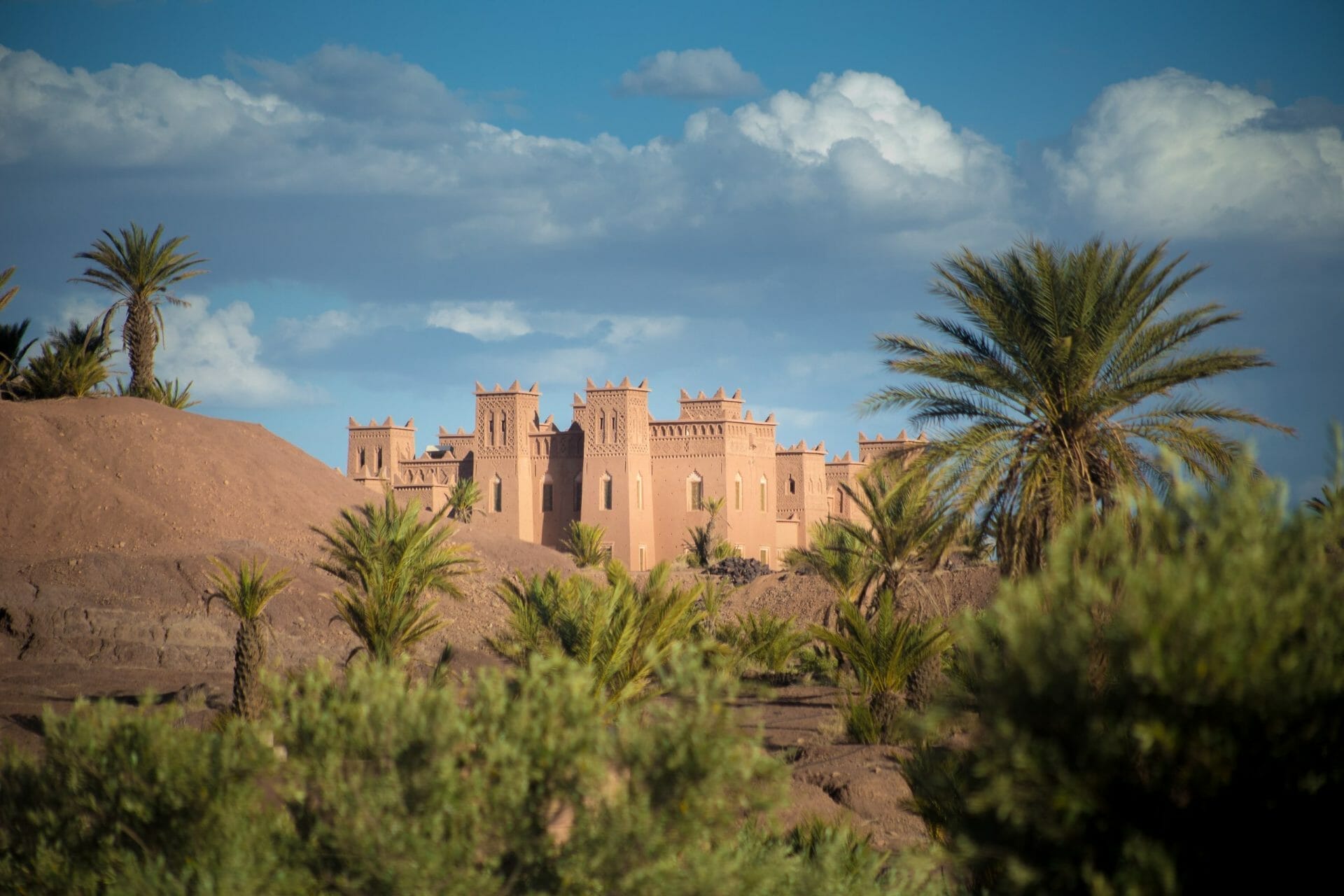 Day Nine
Ouarzazate
Explore Ouarzazate, the captivating "gateway to the desert" in southern Morocco, on an exciting private tour with an expert guide by your side. Discover the stunning adobe architecture and rich history of this city, renowned for its role in the film industry. Admire the majesty of the Kasbah of Ait Ben Haddou and the Taourirt Palace as you immerse yourself in its unique culture and natural beauty. With an expert guide, enjoy an enriching experience, learning about every corner and detail of this fascinating city. Ouarzazate awaits with its wonders and secrets to uncover!
Day Ten
Ouarzazate - Marrakech
Embark on a captivating journey to Marrakech, where you will pass through the breathtaking Atlas Mountains and conquer the Tizi n'Tichka pass. This thrilling adventure will take you through stunning landscapes, from towering peaks to lush valleys and rugged gorges. Upon arriving in Marrakech, prepare to be enchanted by the city's exotic culture, lively souks, and magnificent historical landmarks. Get ready for an extraordinary and unforgettable experience in the heart of Morocco!
Day Eleven
Marrakech
Discover Marrakech on an exclusive private tour with an expert guide. Marvel at the imposing Koutoubia Mosque and immerse yourself in the opulence of the Bahia Palace. Let yourself be captivated by the fascinating history of the Sephardic tombs and delve into the authenticity of the bustling Medina. As the sun sets, Jemaa el-Fna Square comes alive with magical vitality, full of storytellers and exquisite flavors. As the sun sets, let yourself be transported to a luxurious restaurant to savor the authentic flavors of Morocco. A journey to Marrakech is a journey into the unknown and the captivating, an experience that will linger in your memory forever!
Day Twelve
Marrakech
Immerse yourself in the charm of Marrakech with the help of an expert guide and discover two of its most beautiful treasures. Explore the lush Jardin Majorelle and be enchanted by its botanical beauty, while the guide tells you the fascinating history of its creator, Yves Saint Laurent. Then, dive into an oasis of tranquility in the Palmeraie, where the guide will provide you with interesting information about this mystical place. After a day of exploration, return to the city center for a relaxing experience in a luxurious traditional hammam, where a wellness expert will guide you through a rejuvenating experience. Enjoy the perfect combination of nature, culture, and well-being in Marrakech!
Day Thirteen
Marrakech - Atlas Mountains
Embark on an exciting adventure to the stunning Atlas Mountains in Morocco, with an expert guide by your side! This journey will take you through spectacular landscapes, where palm trees line the road, limestone gorges stretch for kilometers, and lush green hills almost touch the horizon. Discover the authenticity of the Berber villages as you immerse yourself in their rich culture, guided by our expert. Enjoy a delicious traditional lunch while admiring the panoramic views. Get ready for a unique and unforgettable experience in this fascinating corner of Morocco!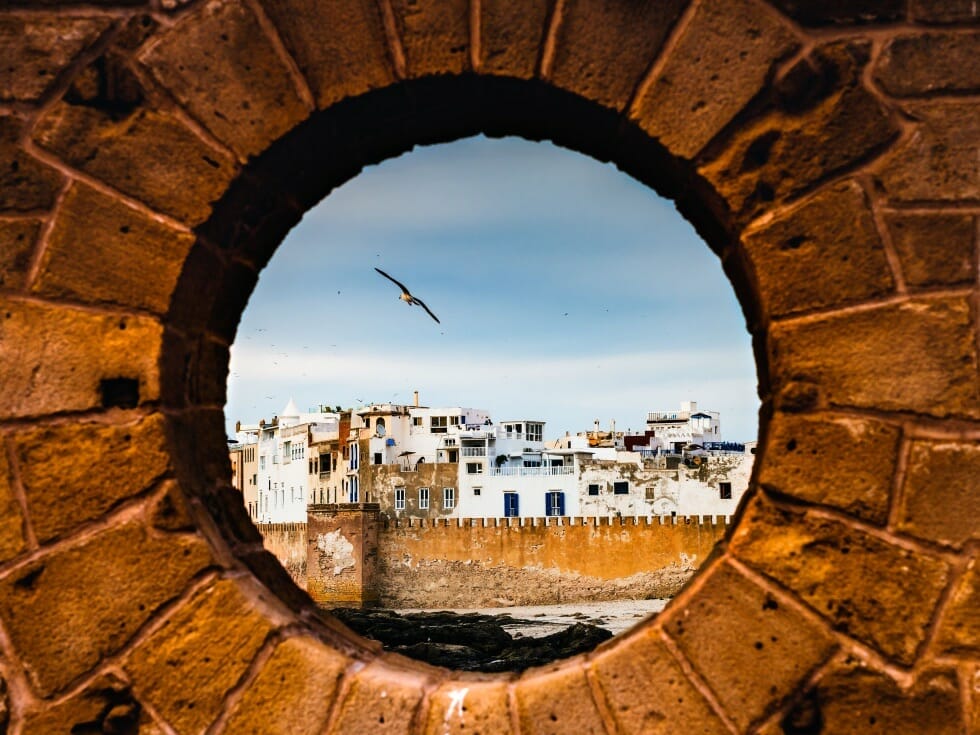 Day Fourteen
Marrakech - Essaouira
Embark from Marrakech with your private guide to Essaouira, "The Pearl of the Atlantic". This charming coastal city boasts a rich history and diverse cultural influences. Its medina, a UNESCO World Heritage site, offers a labyrinth of alleys and bustling souks. Known as a haven for artists and writers, Essaouira has a lively fishing port and hosts cultural festivals, making it an ideal destination for water sports such as surfing and kiteboarding. With its unique blend of historical heritage, local traditions, and bohemian atmosphere, enjoy a well-deserved rest in your exquisite and luxurious hotel, and reflect on the unforgettable moments and emotions experienced during this extraordinary journey.
Day Fifteen
Essaouira
On your last day in Essaouira, you'll have the opportunity to choose from an exciting variety of activities to enjoy to the fullest. Explore the charming corners of the region on an exhilarating bike adventure, ride a camel, or if you prefer, take a leisurely horseback ride on the stunning beaches to the south of Essaouira. For those seeking adrenaline, dare to go on an exciting buggy ride and immerse yourself in the magnificent landscapes surrounding this beautiful city. And for a moment of peace and tranquility, don't miss the chance to experience a traditional Moroccan hammam. Your last day in Essaouira will be full of emotions and unforgettable moments.
Day Sixteen
Essaouira - Casablanca
Embark on a journey from Essaouira to Casablanca, a Moroccan city full of charm and contrasts. Visit the majestic Hassan II Mosque, stroll along the picturesque Boulevard de la Corniche, and immerse yourself in the authenticity of the ancient Medina. Don't miss the famous Rick's Café, inspired by the iconic movie. Explore the welcoming Quartier Habous neighborhood, with its lively souks and delightful pastry shops. Be amazed by the impressive Royal Palace and the exquisite Mahkama Pacha Palace. Indulge in a delicious Mediterranean meal. On your last night in Morocco, rest in your luxurious hotel to conclude this unforgettable trip. You have experienced unforgettable moments on this unique journey!
Day Seventeen
"Bslama!" Farewell
Enjoy our exclusive Private Transfer from your hotel to Casablanca International Airport with an English-speaking chauffeur. Your journey back will be as comfortable and pleasant as your unforgettable experience in Morocco. Farewell and have a safe trip back home!
This is just placeholder text. Don't be alarmed, this is just here to fill up space since your finalized copy isn't ready yet. Once we have your content finalized, we'll replace this placeholder text with your real content.
Jane Doe
Los Angeles, CA
Customize this Tour
We believe life is short and that you deserve your dream trip to be truly personalized & seamless without missing out. That's why we have our "Only 5 Tours per Week Promise"… to offer more quality for our customers.
Inquire Today
Magical Spain & Portugal has many tours & itineraries to check out — here are a few more to consider for your dream vacation.
Morocco
Immerse yourself in the exotic allure of Morocco on an exclusive journey through the most captivating corners of the country.
Morocco
Experience an extraordinary luxury adventure through the captivating beauty and rich culture of Morocco.
Morocco
Immerse yourself in the exoticism of Morocco, a fascinating encounter with ancient history.