Overview
Embark on a captivating journey through Spain's cultural gems. Marvel at Madrid's Royal Palace, explore the charm of its Old Town, and immerse yourself in the artistic wonders of the Prado Museum. Discover the ancient beauty of Toledo and Segovia. Immerse yourself in the vibrant energy of Seville. Stroll through the enchanting Pueblos Blancos, behold the breathtaking cliffs of Ronda, and be captivated by the majesty of the Alhambra in Granada. Enjoy the Mediterranean charm of Malaga and let yourself be carried away by the vibrant spirit of Barcelona. Uncover Spain's artistic tapestry in every corner.
Itinerary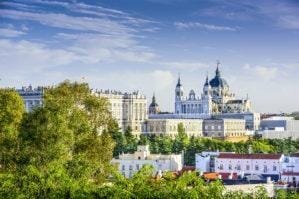 Day One
Madrid
Today, accompanied by an expert guide, you'll have the opportunity to experience the authentic grandeur of Madrid on this private tour. Immerse yourself in the vibrant atmosphere of Plaza Mayor and explore the rich history and culture that permeate every corner of historic Madrid. Discover the secrets hidden within the imposing Royal Palace and embark on an authentic adventure that unveils the hidden treasures of Madrid.
Day Two
Toledo
Awaken your senses and let yourself be enchanted by the spell of 2000-year-old timeless Toledo. Here history comes alive and architecture whispers ancient secrets. Be guided through its labyrinthine cobblestone streets, marvel at the grandeur of its Cathedral, and discover the historic fusion of Christian, Jewish & Muslim cultures that thrived here in the Golden Age. Indulge in its unique gastronomy and immerse yourself in the captivating atmosphere of this medieval gem. Toledo awaits you with open arms to experience a journey that will ignite your wanderlust spirit before you return to Madrid.
Day Three
Segovia
Immerse yourself in the enchanting beauty of Segovia, where history and architecture come together in a captivating spectacle. From the iconic Roman Aqueduct to towered structures, Romanesque churches, synagogues, and Renaissance palaces. The mysterious Alcázar will transport you into a fairy tale. Indulge in the legendary cochinillo and discover the "Spanish Versailles" just 10 km away. Segovia awaits you with wonders at every turn!
Day Four
Madrid
Delight in the tantalizing world of Madrid's gourmet tapas and exquisite wines, where every bite is a symphony of flavors crafted with artistic precision. Immerse yourself in the soul-stirring allure of flamenco, as the rhythmic beats and passionate movements transport you to another realm. Discover the enchantment that bewitched Ava Gardner, who found solace and inspiration in the mesmerizing tablaos of Madrid. Let your senses embark on an extraordinary journey, where culinary delights and cultural splendors intertwine in perfect harmony.
Day Five
Seville
Seville, an Andalusian gem basking in the golden sun, unveils its splendor in the picturesque Santa Cruz neighborhood. Its winding cobbled alleys meander through charming white houses adorned with overflowing flower pots. A whisper of history mingles with the scent of oranges as the majestic Alcazar unfurls its magical gardens. The imposing Cathedral, home to the Giralda, towers gracefully on the horizon, beckoning you to lose yourself in its sublime beauty.
Day Six
Seville
Embark on a captivating journey through the vibrant wonders of Sevilla. Marvel at the grandeur of Plaza de España, adorned with intricate artisanal tiles and exquisite architecture. Explore the lively district of Triana, known for its vibrant atmosphere and rich flamenco heritage. Indulge in a unique experience, savoring a delicious paella while enjoying the incredible city views. Let the unique charm and culinary delights of Sevilla create unforgettable memories that will linger in the heart of every traveler.
Day Seven
White Villages
Embark on a captivating journey through the enchanting White Villages of Andalusia. Vejer de la Frontera captivates with its medieval streets and panoramic views. Arcos de la Frontera transports you to bygone eras with its old town and river vistas. In Grazalema, nature dazzles with its natural park. Zahara de la Sierra surprises with its castle and traditional craftsmanship. Discover these hidden gems and let yourself be enchanted by their unique charm.
Day Eight
Ronda
Discover Ronda, a place that Captivated Orson Welles and Hemingway. Here, the city unveils its unique charm, enveloped in the mist of history and romance. Let yourself be captivated by the towering cliffs of Tajo and the Puente Nuevo, as fantasy merges with reality. Walk along the cobbled streets and uncover the hidden secrets amidst the shadows of bullfighting legends and flamenco. Ronda, a magical stage that invites you to create your own unforgettable stories.
Day Nine
Granada
Step into the enchantment of Granada, where the breathtaking Andalusian legacy intertwines with Renaissance architectural gems and contemporary 21st-century facilities. Fountains, viewpoints, and "Cármenes," the houses surrounded by gardens that are characteristic of this city, contribute to creating unforgettable corners. It's no wonder that one of its historic neighborhoods, the Albaicín, has been recognized as a UNESCO World Heritage Site. Discover the wonder of Granada and let yourself be captivated by its timeless charm.
Day Ten
Granada
Begin your enchanting adventure at the magnificent Alhambra, a realm of dreams where history dances with beauty. Surrender to the splendor of its palaces, be captivated by the intricate details of its courtyards, and immerse yourself in the serenity of its gardens. Unveil hidden secrets in every nook and cranny, and let the magic of this unique gem whisk you away to a universe of wonder and timeless allure. The Alhambra beckons, ready to mesmerize your senses and transport you to a realm of everlasting enchantment.
Day Eleven
Málaga
Enjoy an exclusive private tour of Malaga's cuisine with our expert local guides. Explore authentic taverns and wineries while uncovering the secrets of regional cooking. Delight in traditional dishes like 'pescaíto frito' and Andalusian gazpacho, paired with local wines. Immerse yourself in the essence of Malaga and experience a unique and memorable culinary adventure with our expert guides by your side.
Day Twelve
Málaga
Discover Málaga, where Picasso's art merges with Mediterranean charm. Explore the grandeur of the Alcazaba, ascend the impressive Gibralfaro Castle, and marvel at the ancient splendor of the Roman Theatre. Immerse yourself in the hidden flavors of Malaga's gastronomy, where tapas transform into culinary masterpieces. Experience the perfect balance of culture, history, and gastronomic excellence in this gem of the Mediterranean.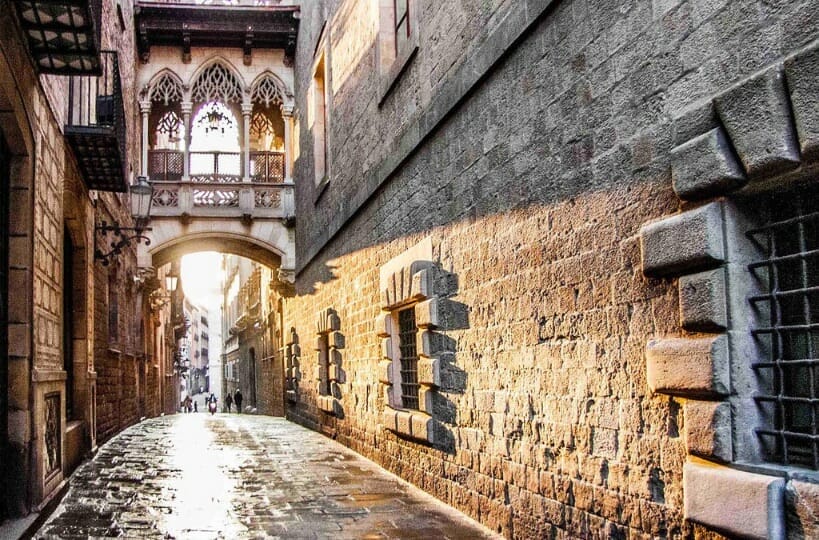 Day Thirteen
Barcelona
Embark on a journey through the historical labyrinth and charm of Barcelona's Gothic Quarter, accompanied by an expert guide. Its cobblestone and narrow streets transport you through centuries as you discover majestic churches and lively squares. But there's more: indulge in the unique experience of savoring gourmet tapas, where traditional flavors blend with modern culinary techniques. Pair your tapas with exquisite wines, carefully selected to enhance the flavors and elevate your gastronomic adventure. In the Gothic Quarter, every bite and sip come together to create an unforgettable fusion of flavors and pleasure.
Day Fourteen
Barcelona
Immerse yourself in the captivating city of Barcelona, where Gaudí's genius shines in all its splendor. From the awe-inspiring Sagrada Familia to the whimsical mosaics of Park Güell, his architectural masterpieces will leave you astonished. What truly sets Barcelona apart is the vibrant energy that flows through its streets, where art and creativity blend in a unique mix. Dive into this enchanting world and let its unparalleled charm transport you.
Day Fifteen
Barcelona
Explore the stunning Costa Brava and be captivated by its breathtaking views. Discover charming villages that seem to come straight out of a painting, where you can indulge in delicious local cuisine. Embark on beautiful coastal walks, breathing in the fresh sea air. Dive into the inspiration that the Costa Brava provided for the renowned writer Truman Capote in what would become his masterpiece. An unforgettable journey awaits you in this Mediterranean paradise.
Day Sixteen
Barcelona
You've reached the end of your journey! Experiences may have an ending, but the memories we've created will last forever. Now, our exclusive private transfer awaits to take you from your hotel to the airport. Farewell!
This is just placeholder text. Don't be alarmed, this is just here to fill up space since your finalized copy isn't ready yet. Once we have your content finalized, we'll replace this placeholder text with your real content.
Jane Doe
Los Angeles, CA
Customize this Tour
We believe life is short and that you deserve your dream trip to be truly personalized & seamless without missing out. That's why we have our "Only 5 Tours per Week Promise"… to offer more quality for our customers.
Inquire Today
Magical Spain & Portugal has many tours & itineraries to check out — here are a few more to consider for your dream vacation.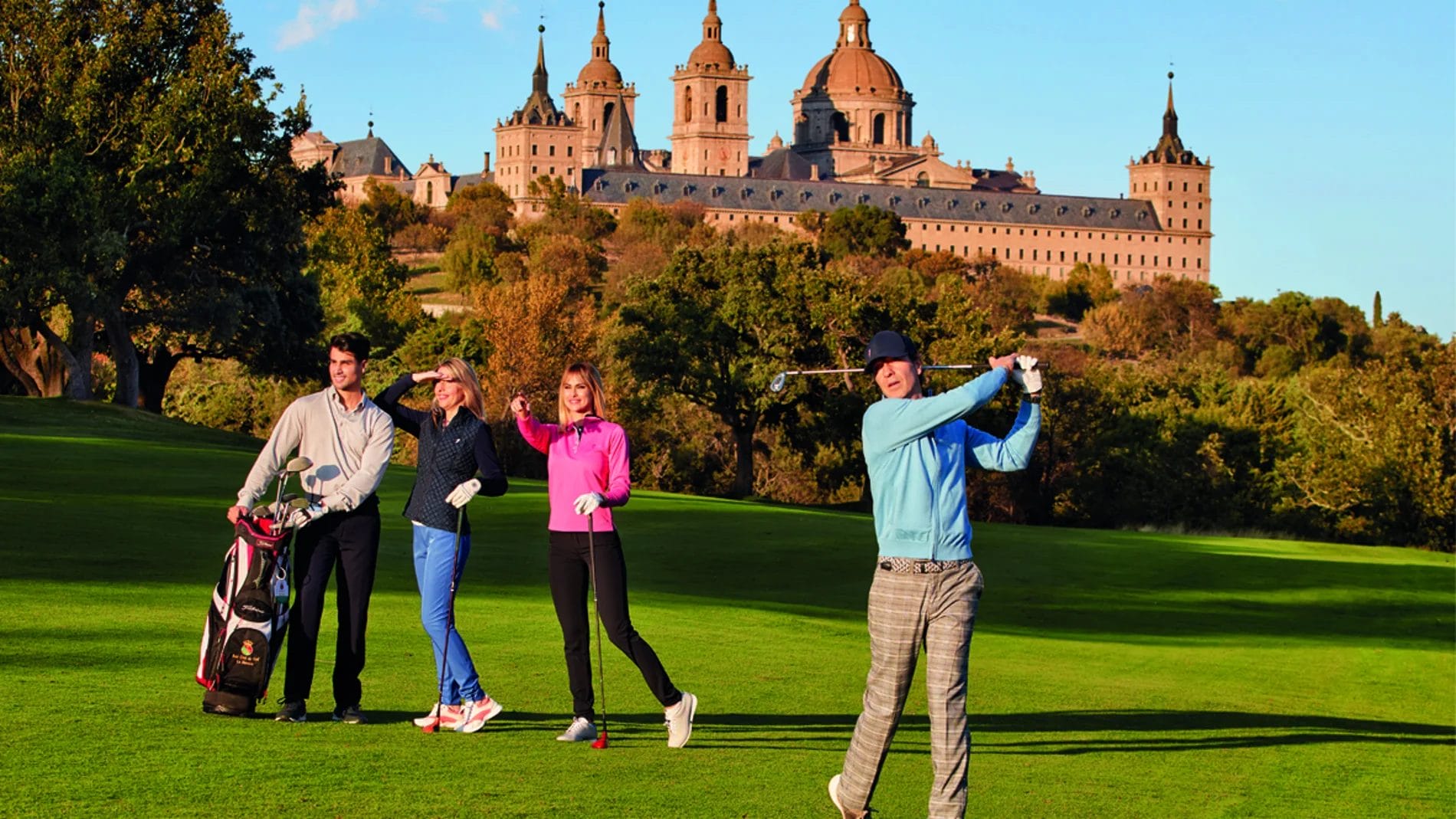 Spain
Embark on an exclusive private tour in Spain that seamlessly combines a passion for golf with enriching cultural exploration.
Spain
Embark on an exciting family journey through Spain, filled with captivating experiences.
Spain
Embark on an unforgettable journey through the Jewish heritage that intertwines in the historical gems of these cities.