Overview
Unleash the essence of majestic Madrid, a captivating city that intertwines history and modernity. Immerse yourself in its vibrant streets, from the iconic Gran Vía to the bohemian charm of Malasaña. Marvel at the grandeur of the Royal Palace and surrender to the vitality of Plaza Mayor. Explore the enchanting Retiro Park and surrender to the delight of traditional taverns and tapas. Discover world class art in renowned museums like the Prado, Reina Sofía, and Thyssen. Welcome to Madrid, a city brimming with surprises!
Itinerary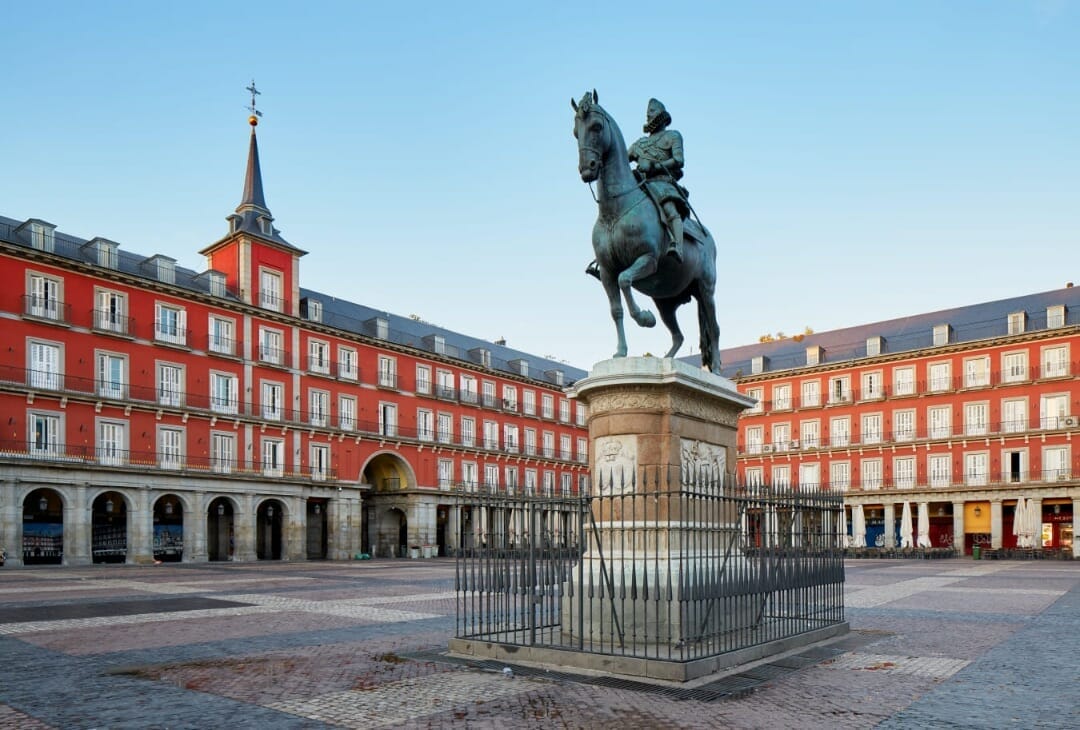 Day One
Majestic Madrid
Uncover the captivating artistic soul of Madrid. Admire the must-see sights: the majestic Royal Palace, the vibrant Plaza Mayor, and the evocative Retiro Park. Immerse yourself in a cultural journey exploring the masterpieces of the Prado Museum and the Reina Sofia Museum. And let yourself be captivated by the passion and intensity of flamenco in an authentic tablao. Experience an unparalleled journey in this masterpiece of creation, where each moment becomes a symphony of memories.
Day Two
Timeless Toledo
Uncover Toledo, the Spanish medieval capital and a monumental treasure of Europe where Christians, Muslims, and Jews coexisted. A captivating cultural fusion: gothic cathedral, ancient mosque, two synagogues. El Greco's art and the grandeur of the Alcázar. Picturesque streets, sunset views from bridges. Unique gastronomy: migas, carcamusas, marzipans. Artisan workshops preserving ancestral heritage. Let yourself be captivated by this city of wonders!
Day Three
Fairy Tales of Segovia
Immerse yourself in the enchanting beauty of Segovia, where history and architecture come together in a captivating spectacle. From the iconic Roman Aqueduct to towered structures, Romanesque churches, synagogues, and Renaissance palaces. The mysterious Toledo castle, once home to one of the world's most powerful women ever will transport you into a fairy tale. Indulge in the legendary, savory cochinillo asado. History and garden lovers may enjoy the "Spanish Versailles" just 10 km away. Segovia awaits you with wonders at every turn!
Day Four
El Escorial: A Captivating Fusion of Nature, Art, and History
Embark on a captivating journey to El Escorial, a UNESCO World Heritage site just outside Madrid. Explore the majestic ancient forest of La Herrería, meandering through centuries-old oak trees. Ascend to awe-inspiring summits and immerse yourself in the grandeur of the Monastery of El Escorial. Discover the enchanting fusion of art, history, and nature in this sacred place. Surrender to the irresistible allure of El Escorial's captivating charm.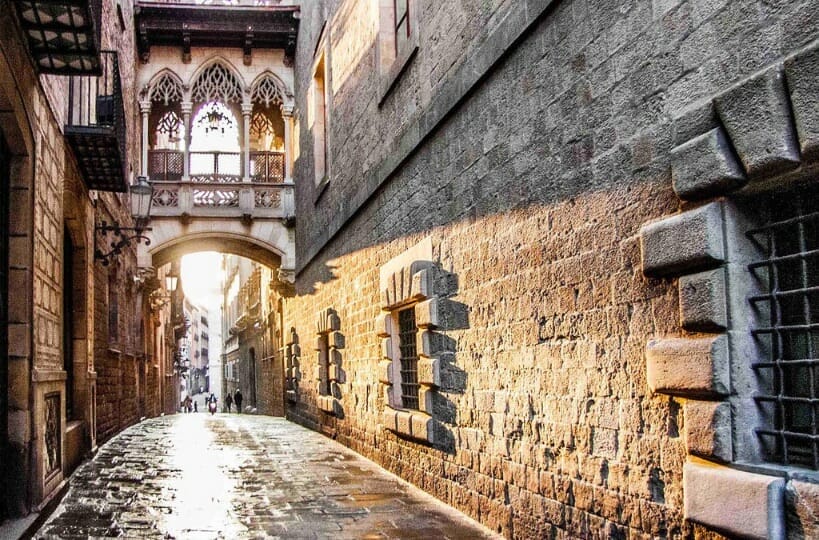 Day Five
Beguiling Barcelona
Barcelona, renowned for Gaudí's architectural marvels, reigns as one of Europe's most unique regional capitals. Get lost in the labyrinthine Gothic Quarter, immerse yourself in the artistic brilliance of Picasso's masterpieces, wander through the vibrant tapestry of the Ramblas, and savor the lively charm of traditional markets like La Boquería. Embark on an unforgettable culinary adventure, exploring Barcelona's rich gastronomic landscape. Let this vibrant city weave its magic around you as you delve into its captivating culture and flavors.
Day Six
Mystical Montserrat & Penedés Wine Country
Embark on a transcendental journey in Montserrat, where the boundaries between the divine and the earthly fade away. Immerse yourself in the millennia-old history of the Montserrat Monastery, a sacred place filled with mysteries. Indulge in the seductive flavors of exquisite Catalan cuisine and uncover the secrets of Penedès wines in an exclusive tasting. An exhilarating experience that will leave indelible marks on your adventurous soul.
Day Seven
Mediterranean Costa Brava
Explore the stunning Costa Brava and be captivated by its breathtaking views. Discover charming villages that seem to come straight out of a painting, where you can indulge in delicious local cuisine. Embark on beautiful coastal walks, breathing in the fresh sea air. Dive into the inspiration that the Costa Brava provided for the renowned writer Truman Capote in what would become his masterpiece. An unforgettable journey awaits you in this Mediterranean paradise.
This is just placeholder text. Don't be alarmed, this is just here to fill up space since your finalized copy isn't ready yet. Once we have your content finalized, we'll replace this placeholder text with your real content.
Jane Doe
Los Angeles, CA
Customize this Tour
We believe life is short and that you deserve your dream trip to be truly personalized & seamless without missing out. That's why we have our "Only 5 Tours per Week Promise"… to offer more quality for our customers.
Inquire Today
Magical Spain & Portugal has many tours & itineraries to check out — here are a few more to consider for your dream vacation.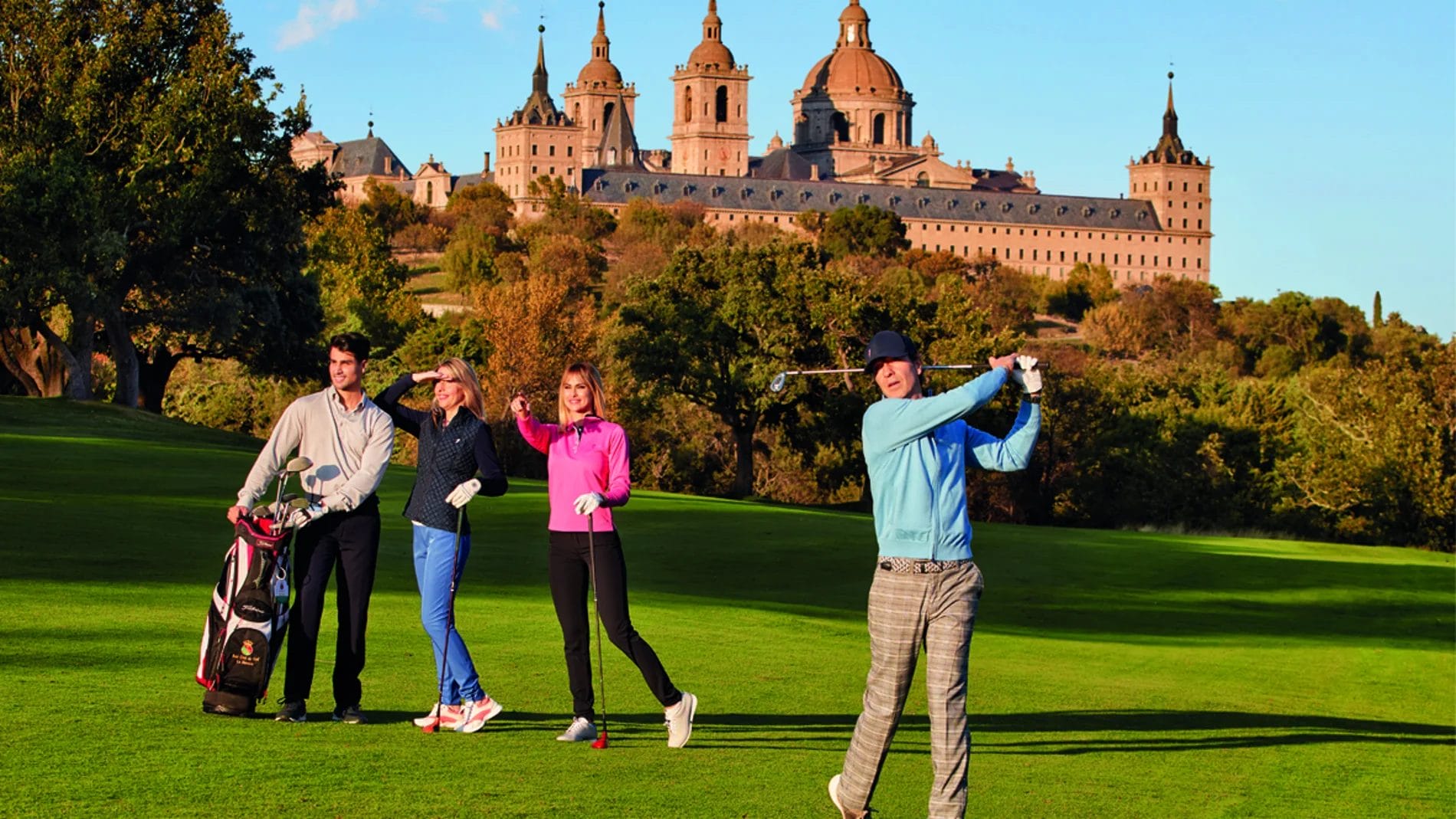 Spain
Embark on an exclusive private tour in Spain that seamlessly combines a passion for golf with enriching cultural exploration.
Spain
Embark on an exciting family journey through Spain, filled with captivating experiences.
Spain
Embark on an unforgettable journey through the Jewish heritage that intertwines in the historical gems of these cities.